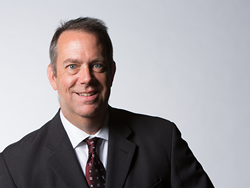 "These findings show what supporters of marijuana legalization knew would be the case – the cannabis industry has serious potential to boost Oregon's economy. And this is just the beginning," said Congressman Earl Blumenauer (D-OR).
Portland, OR (PRWEB) April 12, 2016
Economist Beau Whitney, cannabis industry consultant Sam Chapman, and co-authors and researchers J. Hildegard Hinkel and Michelle Halle today released "Oregon Cannabis Jobs Report: Retail Sales and Job Creation in Oregon's Burgeoning Cannabis Sector," a white paper that details the economic impact on Oregon from the retail side of the state's newly legal recreational cannabis industry.
The report, derived from data mined from a January 2016 survey of cannabis retailers throughout Oregon, indicates, conservatively, the retail sector of Oregon's cannabis industry will create: 2,156 jobs, $46 million in wages, and an initial market of nearly $300 million (recreational, flower sales only, not inclusive of edibles and extracts) in the state.
Download Oregon Cannabis Jobs Report here: http://www.cannabisjobsreport.com
"These findings show what supporters of marijuana legalization knew would be the case – the cannabis industry has serious potential to boost Oregon's economy. And this is just the beginning," said Congressman Earl Blumenauer (D-OR). "To support this emerging industry's growth and job creation, we must level the playing field for these businesses by making sure they are taxed like all other businesses and have access to banking services."
This study was undertaken to provide a preliminary benchmark of the current status and future potential of the economic impact of the cannabis retail sector throughout Oregon. The cannabis retail sector at this stage of the industry's existence is limited to medical dispensaries and combined medical and adult use dispensaries. Early this year a survey was developed specifically to gather reliable and accurate data that would highlight key economic impacts of the cannabis retail sector including employment, sales, wages and expected growth for these businesses. Analyses derived from the survey provide the backbone of the report.
"Oregon's cannabis industry revenues are currently between $600 million and $700 million, illegal market and legal market combined," Whitney said. Nationwide it's $45 billion— bigger than the NFL, distilled spirits and wine."
 
The key aspect of the report is that it provides a baseline for future analyses. The ultimate goal of the report is to inform the public policy discussion around Oregon's cannabis industry so that elected officials, community stakeholders and the general public can make pragmatic policy decisions based on data, and likely trends as the policy and business landscape continues to change on a seemingly day to day to basis.
"The legal cannabis sector is creating jobs and opportunity around our state," Oregon State Representative Ann Lininger (D-Lake Oswego) said. "Coupled with strong compliance and professionalism, legal cannabis businesses will demonstrate they are a positive addition to a community's jobs base."
The survey findings suggest that sales, employment and future prospects for growth are generally lower for medical only dispensaries than for medical/adult use dispensaries. These indicators are also affected by location where certain local government restrictions have only allowed already established medical dispensaries to continue to operate after passage of Oregon's HB3400, but have not permitted new cannabis retail establishments to open.
About the authors
J. Hildegard Hinkel, MPH, conducts public health and economic research and analysis for local and national organizations. Hinkel has a Master's in Public Health from the State University of New York.
Michelle Halle, MPA, is the founder of Barlow Strategies, a public policy consulting firm offering public policy research and analysis and regulatory compliance assistance in the cannabis industry. Halle's career background includes almost 20 years of legislative and regulatory policy analysis and business management experience in the energy and manufacturing sectors.
Beau Whitney is vice president of Golden Leaf Holdings, one of the largest cannabis oil and solution providers in North America. Whitney is also an active professor of economics, and founder of Whitney Economics.
Sam Chapman is principal of New Economy Consulting, a political and business-consulting firm made up of policy experts, business consultants, researchers and lobbyists focused on advising entrepreneurs and investors in the cannabis industry.
###