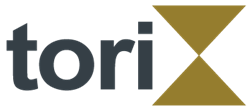 London (PRWEB UK) 19 April 2016
William first joined forces with TORI last year, leading a mission-critical engagement for a key financial services clients. After the completion of this successful project, he has joined TORI's senior executive leadership team. William brings leadership experience from the banking industry, specifically in outsourcing and offshoring, at an executive management level. Most recently, he was Head of Group Operations at RBS for six years with initial P&L responsibility for £1.4 billion which he and his team reduced by 42% through service improvements, process rationalisation and automation. His headcount included 7,000 people in India and 1,500 in Poland. Prior to RBS William was Global Head of Operations at ABN Amro. His responsibilities covering Wholesale Banking, Transaction Banking and Wealth Management Operations, managing 40,000 staff. Before this, William was Managing Director of Investment Banking Operations at UBS.
William commented, "Being on the other side of the fence as a consultant, rather than the client, gives me a new perspective – and many lessons learnt. I am deeply impressed by the experienced practioners and relationships that TORI have, which was demonstrated in the success of the first programme that I led. I am delighted to be joining a quality company to build the exciting Managed Services practice in partnership with our clients."
William is a senior addition to TORI's impressive team of practitioners, all of whom have solid experience in leadership roles in financial services companies.
About TORI Managed Services
Financial Service organisations are grappling with a host of challenges around customer expectations, cost containment and the complex regulatory environment. Managed Services helps to respond to these demands by maximising your benefits from expert outsourcing and smart use of captives through benchmarking; increasing use of smart analytics and real dashboards and the use of its Service Integration and Management (SIAM) approach and tools across Operations, Risk, Sourcing and Finance.
About TORI Global
TORI was formed by a team of practitioners with extensive experience working at a senior level for large firms across multiple regions. The founding partners sought the 'ideal' consultancy when working as CIO, CTO and Executives. TORI was created to embody that ideal combines all the required components to digitise, run, control and change large complex technology and operational environments.
TORI was awarded 29th place in the Sunday Times Hiscox Tech Track 100 2015. The highly respected league table ranks Britain's fastest growing technology businesses in the UK.
For more information at TORI, visit the website at https://www.toriglobal.com/ or contact 0207 025 5555.