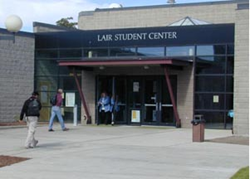 The ability to communicate silently with the entire emergency response team has been a worthwhile tool," - Renee Harrison, District Facilities Office Fleet Manager, Community Colleges of Spokane.
Spokane, WA (PRWEB) April 13, 2016
Spokane Community College (SCC), situated near the Spokane River in Washington State, offers students a diverse liberal arts education in a welcoming learning environment. Recently, the college began researching ways to increase communication amongst campus personnel during an incident or emergency. Like many facilities across the country, Spokane Community College is preparing for a worst possible scenario, while hoping they'll never have to use their training to respond to a critical incident.
In January, Spokane Community College implemented Rapid Responder Easy Alert, a feature offered through the Rapid Responder platform, provided by Prepared Response, Inc. Shortly after implementation, an incident occurred, providing the college an opportunity to put its training and tools in action. On January 28, 2016, SCC initiated Easy Alert for a medical incident involving a faculty member who was experiencing flu-like symptoms with extreme fatigue and was unable to walk. Campus security was alerted and campus responders, campus dispatch, and security started an Easy Alert incident at 12:44pm PST.
Within one minute of initiating the event in Easy Alert, a location of the faculty member and the type of event, medical emergency, was updated, alerting other campus personnel such as dispatch coordinators, safety and security personnel, operations, and public safety, enabling them to join the incident in Easy Alert. Using Easy Alert, they were able to communicate quickly and without delay. Within two minutes, campus personnel were communicating updates including when EMS was contacted and when they arrived on scene.
"It has been a refreshing addition to the emergency management team to have Easy Alert. The ability to communicate silently with the entire emergency response team has been a worthwhile tool," says Renee Harrison, District Facilities Office Fleet Manager at the Community Colleges of Spokane. "Having the ability to send maps and other media via Easy Alert has made it invaluable for our higher education community. Using a smart phone with the desktop PC has joined past and present to create an effective way to communicate."
Campus responders were with the faculty member and used Easy Alert to communicate with campus dispatch who called for fire and EMS resources and communicated that information back to on-scene responders. SCC included a running update of the event which included location and time, as well as when fire and EMS were on scene, when the faculty member was being transferred, and information about the individual's vital signs. After EMS and fire responders had left the scene with the faculty member, Easy Alert was used to inform others that normal operations were resuming, where the faculty member was being taken for treatment, and gave a clear scene notification before the incident was officially ended through Easy Alert. In total, this incident lasted 34 minutes from the initiation of Easy Alert until the final clear scene announcement. This included calling for EMS and fire responders, taking the staff member to a nearby hospital for treatment, and resuming normal daily activities.
"We have already had great use out of Easy Alert and in a very short period of time. This tool is critical for information coordination on our campus," says Adam Musa, Central Security Dispatch Coordinator for Spokane Community College. "It ensures everyone is on the same page without using multiple forms of communication while reducing the amount of miscommunication during an incident. Each person now has the exact same information and that helps us streamline our response process."
Easy Alert met a critical need for SCC, the need for private communication among key personnel only. Spokane Community College has a single radio frequency for communication across two main campuses, which makes it difficult for private communication because non-authorized staff are on the same frequency as dispatch and security personnel. This frequency is used through two-way radios which means a passerby and those without authorization could potentially hear classified information. This single form of communication made critical information sharing difficult, but Easy Alert allowed for simple and private information sharing among those with access and permission. It also provided a way for those not directly involved in an incident to see how the incident is progressing without interfering in radio traffic. As with all communication, alternate means are critical and Easy Alert provides an alternate means of communication during an incident, helping SCC to prepare for situations like power outages or interference through their primary radio frequencies.
"Many schools and campuses are finding that Easy Alert is the answer to their shortcomings. It provides instant notification and secure communication during drills and exercises, something many teams are in need of," says Bruce Kuennen, Tactical Operations Support Manager for the Washington Association of Sheriffs & Police Chiefs.
Through the help of the Washington Association of Sheriffs & Police Chiefs and Prepared Response, Inc., Spokane Community College had this invaluable tool and used it in a way that was beneficial to this particular incident. Easy Alert provides users more than meets the eye. Users have the ability to take images and upload them directly to the conversation, and posting their location using their current latitude and longitude. Also within Easy Alert is a drill function which can be used for planning and preparedness purposes, including meeting drill and documentation requirements. The drill function allows for a controlled snapshot of how an actual incident would play out, including any issues encountered, how long it takes to initiate an incident, and how long the response takes. SCC plans to use this drill function for its upcoming bi-annual fire drill.
"Once again, Easy Alert has proved itself to be a valuable tool for not only k-12 schools, but college campuses and other facilities to use for emergency response," says Prepared Response, Inc. CEO Tobey Bryant. "The ability to quickly communicate critical information during any type of emergency is crucial to an efficient response. We are pleased that our product continues to be used in ways that helps keep our communities safe."
Easy Alert is a browser based system, allowing for use on any device with an Internet connection. The Easy Alert login screen can be saved to home screens for quick access. The system allows users to take and post images of their surroundings, report their location using latitude and longitude, and more. Easy Alert incidents are saved and stored automatically for post-incident reviews and legal purposes.