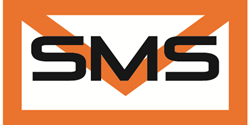 We're giving you a fantastic feature that's going to stick around. SMS Forwarding is yet another way we are remaining true to our Brand Promise of giving our customers choice, automation, and control." - Jason Tapolci, President of VoIP Innovations
Pittsburgh, PA (PRWEB) April 13, 2016
VoIP Innovations, a premier wholesale VoIP carrier, announced today that they launched SMS Forwarding capabilities. With SMS Forwarding, text messages can be forwarded to any email or mobile telephone.
SMS Forwarding allows people to text any number and have it be forwarded directly to an email. VoIP Innovations is also working on another piece to this feature that will allow the recipient to reply back directly to the email and have it be sent back to the sender as a text message. The reply feature will be released in the coming weeks.
Jason Tapolci, President of VoIP Innovations, states, "For the past couple of weeks we've been steadily offering our customers great time-limited promotions, first with the 25¢ DIDs, followed by the 65¢ E911 services, and then the 25¢ Toll-Free DIDs—now we're giving them a fantastic feature that's going to stick around. SMS Forwarding is yet another way we are remaining true to our Brand Promise of giving our customers choice, automation, and control."
The new SMS Forwarding feature is easy to install right in the VoIP Innovations' BackOffice or API. Customers will have the ability to provision SMS to DIDs, group SMS by End User, and assign Groups to Clients. Within the acceptable use policy, as noted in VoIP Innovations' Terms of Service, messages are unlimited. The service is available in the 48 continental United States.
SMS Forwarding is $1.00 per DID per month. If you're not already a VoIP Innovations' customer, please sign up for a Free Trial and receive a $5 credit on your account.
About VoIP Innovations:
VoIP Innovations is an Inc. 5000 company that specializes in providing the largest DID and termination VoIP footprints in North America. Their network includes over 500,000 DIDs in stock in over 8,500 rate centers in the US and Canada. Recently, VoIP Innovations expanded their footprint to include DIDs in over 60 countries and now offers A-Z termination. VoIP Innovations is owned by ABG Capital and is based in Pittsburgh, PA. To learn more, please visit the VoIP Innovations Blog.