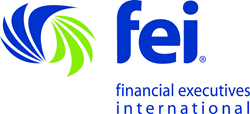 "Summit provides the insight and tools needed to overcome today's challenges in order to achieve future successes," said Andrej Suskavcevic.
Morristown, N.J. (PRWEB) April 14, 2016
Financial Executives International (FEI), the association of choice for CFOs and other senior-level financial executives, will host the 2016 Financial Leadership Summit Conference from May 22-24 at The Broadmoor in Colorado Springs, Colorado.
This annual Summit will provide more than 500 financial executive attendees with an unparalleled, two-day event and an agenda comprised of in-depth presentations delivered by nationally-recognized speakers, tracks designed for public and private company executives, robust networking opportunities, and leadership development. Summit will feature these keynote speakers:

James H. Johnson, Jr., Ph.D., Distinguished Professor of Entrepreneurship & Strategy, University of North Carolina at Chapel Hill
Josh Linkner, Chief Executive Officer, The Institute of Applied Creativity
Kaihan Krippendorff, Founder, Outthinker and Author, Outthink the Competition
Sessions at the 2016 Summit will feature more than 35 thought leaders from a wide range of organizations including Vishal Chawla, Managing Principal, Risk Advisory Services, Grant Thornton LLP; Roland Cloutier, VP, Chief Security Officer, ADP; Dr. Ajit Kambil, Global Research Director, CFO Academy at Deloitte; Shawn Panson, U.S. Private Company Services Leader, PwC and Katie Scherping, Chief Financial Officer, Quiznos.
"Our annual Financial Leadership Summit continues to offer financial executives an opportunity to engage with colleagues and peers while participating in presentations by sought-after thought leaders," said Andrej Suskavcevic, President and CEO of FEI and Financial Executives Research Foundation (FERF). "Today's financial executives are faced with changes and new challenges every day such as cybersecurity threats and identifying new opportunities for innovation and growth, and this Summit provides the insight and tools needed to overcome today's challenges in order to achieve future successes."
Summit will feature key perspectives and guidance on topics such as cybersecurity, global growth, M&A, strategy, technology, data analytics, ethical and compliance issues. Select sessions at this year's Summit include:

The Road to Reinvention: During this keynote address, Linkner will identify six elements in any business that are ripe for reinvention, including examples, methods, and techniques for creating deliberate, productive disruption.
Growth Now: CFO Tales from the Trenches: A panel of CFOs will identify the most pressing issues facing today's financial executives and offer strategies for growth and success.
7 Silent Growth Killers: Learn about the challenges and ideal conditions for the emergence of silent growth killers, and the role CFOs can play in guiding founders and CEOs to develop a Leadership Operating System.
Balancing Risk and Opportunity: Improving Your Resilience: Improve resilience and meet challenges by understanding and managing risks effectively.
Cybersecurity and the CFO: This Time It's Personal: This panel will review the current threat landscape and offer financial executives guidance to protect themselves, their companies and its customers.
The 2016 Financial Leadership Summit will kick-off on Sunday, May 22 with the Annual Business Meeting for all FEI members to attend, followed by Leadership Day. Summit will also offer attendees several networking events, including a welcome reception on Sunday evening and a networking reception in the exhibit hall on Monday, May 23.
To register for FEI's 2016 Financial Leadership Summit, or for additional information outlining the entire list of events please visit: summit.financialexecutives.org.
About FEI
Financial Executives International (FEI) is the leading advocate for the views of corporate financial management. Its more than 10,000 members hold policy-making positions as chief financial officers, treasurers and controllers at companies from every major industry. FEI enhances member professional development through peer networking, career management services, conferences, research and publications. Members participate in the activities of 74 chapters in the U.S. and a chapter in Japan. FEI is located in Morristown, NJ, and Washington, D.C. Visit http://www.financialexecutives.org for more information.
Media Contacts:
Dena Williams
Crimson Communicates
917.817.5633
dena(at)crimsoncommunicates(dot)com
Lili DeVita
FEI
973.765.1021
ldevita(at)financialexecutives(dot)org
###