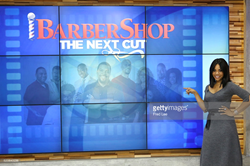 Los Angeles, CA (PRWEB) April 15, 2016
Regina Hall is making moves promoting her new "Barbershop" sequel out in theaters today.
Hall has been spotted wearing the latest jewelry styles and these signature looks can be shopped exclusively online at Cate & Chloe.
Cate & Chloe has been serving trendy and elegant jewelry styles for celebrities and fashionistas everywhere and has been featured on Goodmorning America, The Talk, Extra and more.