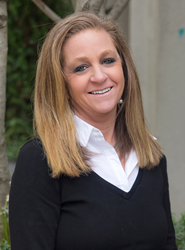 Being in the Birmingham real estate market for over 30 years you learn very quickly the power of relationships, and that is exactly why I joined SVN
Boston, Mass. (PRWEB) April 15, 2016
Boston, Mass. — April 15, 2016 — SVN International Corporation (SVNIC), a full-service commercial real estate franchisor of the SVN® brand, announces the addition of its newest franchise office, SVN | Kahn Properties in Birmingham, Alabama. Led by industry veteran Gayle Kahn Belcher, CCIM, CPM, the woman-owned firm specializes in providing property management, sales and leasing services for commercial properties in the Birmingham region.
Belcher brings extensive history in the Birmingham commercial real estate market, having owned and operated a successful property management business in the region for 33 years. She also previously served as President of Birmingham's Institute of Real Estate Management (IREM) Chapter and Board Member of Birmingham Commercial Real Estate Council. Specializing in the property management, sales and leasing of office, retail, multifamily, high-rise apartments and historic properties, SVN|Kahn Properties is looking to SVN's extended network and culture of collaboration to enhance its suite of real estate services.
"Being in the Birmingham real estate market for over 30 years you learn very quickly the power of relationships, and that is exactly why I joined SVN," says SVN|Kahn Properties Managing Director Gayle Kahn Belcher. "Through the SVN network, I now have reach in more than 500 domestic and international markets, providing increased visibility and new investment opportunities for my clients."
Already managing a property portfolio valued over $27 million, SVN|Kahn Properties is now looking to increase its investment sales, setting a goal of 50% growth year one and 75% year two. Belcher is confident that by utilizing SVN's industry-leading CRE technology platforms she will not only reach her goals, but also surpass them.
"From in-depth reporting to lightening fast speed to market, SVN's tools allow me to provide heightened value to my clients," explains Belcher. "All of these tools provide a competitive advantage in the marketplace, creating higher demand and higher returns."
SVN is the only major commercial real estate brand that markets all of its qualified properties to the entire brokerage and investment community. Participating in approximately $10.1 billion in sales and leasing transactions in 2015, SVN Advisors shared commission fees with co-operating brokers in order to close more deals in less time and at the right value for clients. Advisors also reap the benefits of our SVN Live™ Open Sales Meetings, cloud-based leading-edge technology, and national product councils. This open, inclusive and innovative approach to real estate is the SVN Difference.
To learn more about becoming an SVNIC commercial real estate business owner, visit http://www.svn.com/franchising-opportunities/.
Visit here for more information about SVN | Kahn Properties.
About SVN®
SVN International Corp. (SVNIC), a full-service commercial real estate franchisor of the SVN® brand, is one of the industry's most recognized names based on the annual Lipsey Top Brand Survey. With 200 locations serving over 500 markets, SVN provides sales, leasing, corporate real estate and property management services for clients across the globe. SVN Advisors also represent clients in auction services, distressed properties, golf & resort, hospitality, industrial, investment services, land, medical, multifamily, office, retail, self-storage and single tenant investments. All SVN offices are independently owned and operated. For more information, visit http://www.svn.com.
###