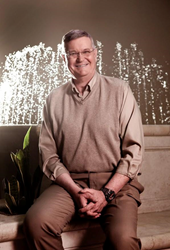 An entertaining way to understand ethical dilemmas, their implications & how to resolve them.
(PRWEB) April 26, 2016
Today, 'The Ethical Coach Leader' releases through Next Century Publishing.
Author, Dwight Johnson knows that ethics are a growing concern in all sectors of American culture. From businesses to all levels of schooling, as well as nonprofit companies, the values that guide business and teaching criteria are under scrutiny. But, does it take a scholarly textbook to understand how to create an ethical culture? No, Dwight Johnson has delved into the problems and presents practical solutions in his easy to read book, The Ethical Coach Leader: Developing Honor and Integrity.
A work of fiction that has universal application, Johnson creates an intriguing story about a college coach who finds out that his star athlete failed a steroid test, putting the coach in cross hairs of an ethical dilemma. The Ethical Coach Leader challenges cultural mindsets and introduces new ideas on how to apply desperately needed teaching in ethics, integrity, honor and good character.
"As Chairman of the Board for a public company, I found Dr. Johnson's book to be a wealth of powerful, implementable ideas and new thinking patterns. In a highly readable book. He seasons accessible wisdom with humor and insights. This is a must-have addition to any library of 'go-to' books!" – Will Luden
For more information on "The Ethical Coach Leader' and where it can be purchased, be sure to visit any of these fine retailers: Amazon, Barnes & Noble, and Reader's Legacy
Dwight Johnson:
Dwight Johnson resides in Colorado Springs where he works at the United States Air Force Academy. He is a retired Air Force Lt. Colonel who was a Squadron Commander three times and a Division Chief twice. He also served as the Department Head of Services at the Air Force Institute of Technology, where he taught Customer Service and Total Quality Service. In 2012, Dwight was awarded the General Billy J Boles Mentorship Award for the Air Force Academy for mentoring cadets. Now, Dwight is a successful author and a sought-after public speaker with a knack for rallying an audience around leadership, ethics and integrity.
Next Century Publishing (NCP):
NCP is a hybrid publishing company that has carved out a niche by offering a wide variety of publishing services to its clients. At NCP, an author's needs are assessed and the right publishing platform is suggested based on those desires. With offices in Las Vegas, Toronto and Panama, the company is now prepared for another triple digit growth year.
Media inquiries: Carolyn Branson (702)912-2405 Carolyn(at)NextCenturyPublishing(dot)com