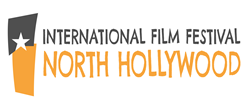 Los Angeles, CA (PRWEB) April 19, 2016
The International Film Festival North Hollywood released its list of final nominations for major award categories today.
Also announced, producer Michael Hausman, known for producing such notable films as Gangs of New York, The Firm, House of Games, Ragtime and the Academy Award-winning films Brokeback Mountain and Amadeus, will be present to receive the Cinema Trailblazer Award honoring his six-decade long career in the movies. The awards ceremony, sponsored by VEDC, will be held on Sunday, May 1, at The Federal Bar for festival pass holders.
The First Annual International Film Festival North Hollywood runs from April 28 through May 1 at the NoHo Arts Center located at 11136 Magnolia Blvd., in North Hollywood.
The nominations for the 2016 film festival are:
BEST ACTOR
Hector Medina – A Tale with Christ and Jesus
Mischa Pollack – It's Not A Date
Ivo Nandi – The Mule
Joel Hogan – Actor For Hire
Mike C. Nelson – Ostrichland
BEST ACTRESS
Jean Marsh – Outlier
Leah Huebner – It's Not A Date
Liz Tabish – Prelude To Portal
Sharni Vinson - Ticketed
Lauren White – Present Company Excluded
BEST NARRATIVE FEATURE
Its Not A Date
Present Company Excluded
Actor For Hire
Admins
BEST DOCUMENTARY FEATURE
Projections Of America
Gazelle: The Love Issue
The Cross of the Moment
A Farmer's Road
BEST NARRATIVE SHORT
The Mule
The Last Journey of the Enigmatic Paul WR
Outlier
The Stepmother
World Spins Madly On
Ostrichland
BEST MUSIC VIDEO
SAFIA – Embracing Me
CUCKOO – Dewayne Austin
CITY OF SOULS – Water
SAMI GRISAFE – Brand New Fairy Tale
Go to the festival website for the full line up and to buy tickets http://www.iffnoho.com
Download the Festival App at http://www.squadup.com
Follow IFFNoHo on Facebook, Instagram, Twitter
FESTIVAL SPONSORS
Whole Foods Market Sherman Oaks, SquadUp, VEDC, Birns & Sawyer Hollywood, de Wolff Advisors, NoHo BID, NoHoArtsDistrict.com, The Federal Bar, Skynny Kitchen, Kahuna Tiki, Pitfire Pizza, Hoy, Van Nuys Jeep, and Holiday Inn Express-NoHo
ABOUT VEDC
VEDC is a leading non-profit small business lender that is changing the way small business lending is done by making it more available and impactful. With a growing footprint, VEDC has lent $380 million in direct and guaranteed loans to over 104,000 small businesses and created more than 28,000 new jobs. VEDC's mission, as a certified Community Development Financial Institution (CDFI), is to help create jobs and promote small business development in under-served communities. It provides loans and micro-financing options to small businesses, particularly those owned by women and minorities, that don't qualify for traditional financing. VEDC's expanding portfolio is composed of community-based loan funds in California, Illinois, Nevada, Utah, New Jersey, Connecticut, Florida and New York. For more information, visit http://www.vedc.org.
ABOUT INTERNATIONAL FILM FESTIVAL NORTH HOLLYWOOD: The International Film Festival North Hollywood is a 501(c)(3) non-profit organization that celebrates the art of filmmaking, helps support a community of artists and showcases North Hollywood as an entertainment and travel destination. IFFNoHo supports and nurtures emerging independent filmmakers and their stories from around the world not currently found in mainstream American cinema. Our goal is to collaborate with community partners to build social cohesiveness, philanthropy and volunteerism using film as the catalyst.