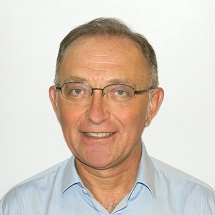 The efficiency of the process owes much to the excellent mutual understanding among the parties.
(PRWEB UK) 28 April 2016
The transaction closed on April 15, 2016.
YBC acquired an 80 per cent stake in Spire Research and Consulting Pte Ltd, the parent company for the Spire Research and Consulting group of companies. Leon Perera, the co-founder of Spire, will continue to serve as the CEO of the group, retaining a 20 per cent stake.
The merger makes Spire part of a much larger and publicly listed corporate group, which is expected to create more access to new consulting solutions, economies of scale, investment resources and synergistic business development possibilities. With the merger, the Spire Research and Consulting brand will become the global brand for YBC outside of Japan.
Leon Perera, Chief Executive Officer of Spire, said: "Joining the Yamada Consulting Group is the opening of a key chapter in the life of Spire Consulting & Research. I am grateful to Equiteq for the valuable support their Singapore team have provided throughout the process, from the preparation phase to the closing of the deal."
Jean-Louis Michelet, Head of Equiteq in Asia Pacific, commented: "Leon Perera and the Spire team have been great partners with Equiteq in this project, and the efficiency of the process owes much to the excellent mutual understanding among the parties. We are glad and proud to have contributed to this success."
Keisaku Masuda, Managing Director of Yamada Business Consulting, added: "I am looking forward to seeing the synergies coming to fruition between the two organisations and the development of our group being boosted by this strategic move. We have appreciated all the work done by the Equiteq team to support Spire, but also help the two parties reach a fair and balanced agreement."
About Equiteq (http://www.equiteq.com)
Equiteq is a consulting sector M&A specialist. We work with consulting firm shareholders, helping them to achieve their business objectives and exit strategies. Our services are designed to deliver great returns for our clients, by accelerating revenue, profit and equity value growth, and ultimately realizing that value in a trade sale or other type of liquidity event.
About Spire Research and Consulting (http://www.spireresearch.com)
Spire Research and Consulting is the leading research consultancy in global emerging markets. Spire's competitive advantage lies in its ability to deliver actionable intelligence on the external business environment in support of its clients' strategic decision-making in marketing and business development.
Spire's clients include 50 Global Fortune 1000 companies and government agencies in 15 countries.
About Yamada Business Consulting (http://www.y-bc.co.jp/en/) Established in July 2000, YBC offers Japanese clients consulting in sustained growth, business revitalization, Mergers & Acquisitions, business succession planning and human resources consulting, to name a few of its consulting services. It is part of the Yamada group of companies founded in the 1980s, which also provides audit and tax advisory services in Japan.