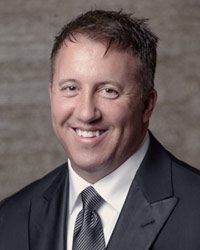 Chris has an incredible gift for making even the most challenged financial deals come together, helping countless clients in all walks of life.
Chicago, Illinois (PRWEB) April 18, 2016
Chicago, Illinois -- Urban Real Estate (Urban) has named real estate broker Chris Vernald partner to the Chicago-based brokerage.
Mr. Vernald joined Urban in January 2012, and has made the most positive impression on his colleagues and clients since the moment he came into the industry. Consistently ranked a top producer, Chris has made it his business to learn the intricacies of the transaction, helping to better anticipate his clients' needs and foresee the pitfalls before they arise.
The University of Illinois Urbana-Champaign graduate earned his B.S. in Finance. Prior to entering real estate, Chris was an executive selling financing to high-level managers at car dealerships across the country. His expertise in creatively structuring a deal tailored to a client's situation is at the core of what makes Chris unique, ensuring clients get the very best terms they can see to fruition long-term.
Matt Farrell, managing partner at Urban Real Estate, welcomes the firm's new partner and says, "Chris Vernald brings passion and compassion to the forefront of all he does. He has an incredible gift for making even the most challenged financial deals come together, and has helped countless clients in all walks of life. It is really a privilege to bring his experience to our management team."
"I couldn't ask for a better group to work with and I am pleased to be joining the phenomenal leadership at Urban," Chris Vernald says. "We have a tremendous group of agents with the most diverse backgrounds, skill sets, and talents. Developing new ways to support their growth and seeing them better serve their clients is what makes Chicago's Urban a sensational brokerage to be at."
Senior partner Michael Emery adds, "Chris has an infectious energy that will make our group even better. He is a people person who is process-oriented, but still stops to ask the questions that others in the room might miss. It is our honor to bring this stellar professional onboard as partner."
About Urban Real Estate:
Urban Real Estate is a full-service brokerage focused on integrating the most cutting-edge technology with the best of real estate to better serve its clients and agents. Broker areas of expertise include serving the downtown Chicago, north shore and western suburbs in residential sales and leasing. Urban brokers also focus on investment sales and portfolio management, luxury sales, distressed/short sales and working with international clients. For more visit us at http://www.urbanrealestate.com