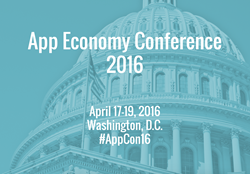 Support from political leaders is pivotal to creating new economic opportunities in our modern digital economy.
Washington D.C. (PRWEB) April 18, 2016
"Mobile tech is the industrial revolution of the 21st century," said Marc Fischer, founder of Dogtown Media. "Apps have transformed our relationship with the world around us in unprecedented ways. Tech is the economic driver of the US economy, creating millions of new jobs during this period of slow GDP growth. Instead of fighting against the Government regulators, we intend to build bridges between tech companies and elected officials."
A 2014 study from the LAEDC Institute for Applied Economics found that "The economic contribution of high tech in LA in 2013 included $58.7 billion in labor income, and $108.3 billion to regional GDP." Studies across the US have yielded similar positive results and Capitol Hill is taking serious notice.
Overall, government initiatives like 18F are signalling that US politicians are listening and willing to adapt to a more connected, mobile world.
Policymakers scheduled to meet with Dogtown Media include Senator Rob Portman and Trade Ambassador Michael Froman. Issues on the table include encryption, government access to online communications, and the need for computer science education in our schools.
Fischer went on to say that "decisions made on Capitol Hill have a huge impact on companies around the country. I'm eager to tell Dogtown Media's story and engage policymakers on the biggest issues impacting the future of our digital economy."
•••
About Dogtown Media:
Dogtown Media is a rapidly growing mobile app development company headquartered in Santa Monica, California with a presence in San Francisco, New York City, and London. Since 2011, our team of mobile app developers have launched over 100 apps for startups and enterprise clients like Lexus and the United Nations.
About ACT | The App Association:
ACT | The App Association represents more than 5,000 app makers and connected device companies in the mobile economy. Organization members are industry leaders and new entrants innovating to improve productivity, accelerate learning, deliver entertainment, and promote healthier lifestyles. ACT | The App Association regularly conducts research and publishes reports on the mobile ecosystem. It is the leading resource on app industry growth providing guidance on market strategy, global commerce, regulated industries, privacy and security, and intellectual property.