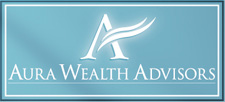 Investing in others, having regular contact and interaction with loved ones and participating in meaningful work are all ways that retirees can enjoy life
Jefferson City, MO (PRWEB) April 26, 2016
Retirees who begin checking off a list of adventurous experiences may discover it's not the joy-packed situation they hoped for, says a recent Wall Street Journal article. Bert Doerhoff, CPA, founder of Aura Wealth Advisors, recently responded to the article stating that "bucket list retirement" is a popular approach to living an exciting life after leaving the workplace. Retirees have more money than previous generations – and the bucket list of trips and experiences is considered by many to be an appropriate way to celebrate many years of hard work.
However, some therapists and psychologists say this approach, further popularized in its social media appeal, may instead fall a bit flat. Retirees dashing from one continent to another, with a list of activities in hand, may struggle to keep the excitement coming fast enough. Intervals between trips can feel overly dull and when retirees are home, they may find that friends and family have learned to get along fine without them. The article suggests that retirees anticipating the life they've always dreamed of may be surprised to find themselves disconnected in their communities and experiencing symptoms of depression.
Instead, Doerhoff says a rich retirement is built on the same cornerstones of happiness that serve people in other phases of life. "Investing in others, having regular contact and interaction with loved ones and participating in meaningful work are all ways that retirees can enjoy life," says Doerhoff. "Becoming a professional mentor or engaging in a community service group are deeply satisfying experiences."
Likewise, time spent with family is a solid investment in a rewarding retirement. Instead of taking a trip alone to an exotic location, Doerhoff suggests a retiree may want to adjust their plans to take a special trip with one of their children or grandchildren and make an investment in that relationship.
"Family is so important in those later years when it comes to feeling valued," says Doerhoff. "Keeping them an important part of our life so they are a mirror of our morals, values and ethics is the most important thing we can do. How can we expect the world to become a better place if everyone is in it for "me"?"
Doerhoff says investors should look now, rather than later, toward ways to actively invest in their relationships. Engaging the guidance of a professional investment advisor means they can keep these goals top of mind as well as prepare for financial needs during retirement.
About Bert Doerhoff:
Bert Doerhoff, CPA, the founder of Aura Wealth Advisors, is a fee based investment advisor who works with families and small business owners to help them protect and grow wealth for life. He designs comprehensive tailored investment solutions with strategic defensive investment approaches that retain growth potential. Guided by fiduciary standards, he works with clients to build a legacy and deliver ever increasing cash flow in retirement that will protect their lifestyle from the effects of inflation.
Contact Bert Doerhoff, CPA, by email at bdcpa@AccuBiz.net; by phone at (573) 634-4006; or learn more at http://www.AuraWealth.com.