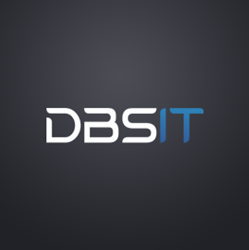 When it comes to customer satisfaction, our goal is to go beyond your expectations.
Perth, AUSTRALIA (PRWEB) May 02, 2016
DBS IT Australia, a software company in Perth, Western Australia, has experience across a large number of industries both in Australia and worldwide. The firm has recently announced that they will be introducing services to the banking sector in Australia, a move that is sure to be welcomed by the flagging industry.
The share market is currently down more than 0.5% as investors show their concerns over rising bad debts in the banking industry in Australia. The four top banks in Australia continue to face pressure following a major sell off as Westpac and ANZ flagged even higher bad debt provisions due to the slumping resources industry.
The "Four Pillars" of Australian banking include National Australia Bank (NAB) ANZ, Westpac, and Commonwealth Bank of Australia (CBA), which dominate the banking sector, along with the whole financial sector in Australia. With a value of more than $360 billion, the four big banks account for over 25% of the ASX 200 and made a profit of more than $30 billion between them during the last financial year.
ANZ has had more than $100 million worth of an increase in bad debt associated with the resource industry, and the market is implying that this may be a problem that stretches throughout the whole industry, with investors believing that bad debts are a problem for the other three biggest banks as well.
Market sentiment has created short-term volatility in the Australian banking sector, as the recent sentiment around banks has generally been negative in the country, with troubles in the Chinese markets, interest rates, and the downturn in mining all influencing the Australian banks.
Banking is similar to other industries in one way: technology is crucial. In 2008 an outsourcing deal went sour for CBA, forcing them to completely refresh their ageing IT system, and their current annual profit numbers are starting to reflect the success of this system.
The Westpac CIO is also planning to give the bank's old systems a very much needed refresh, and ANZ has attempted to change its core systems multiple times, recently announcing that they've hired an executive who used to work for Google to become head of digital banking at the bank.
It's evident that the banking industry has a great need for improved software, particularly if it is going to come through the current economic climate unscathed. When a spokesperson for the IT managed Services company - DBS IT Australia was recently asked about the services the company will be offering to the Australian banking industry they replied:
"The banking industry has long had access to software developers and IT Consultant in Perth and throughout Australia. But what makes DBS IT Australia different is our experience working with so many sectors and businesses over the past ten years, and our commitment to offering the best software solutions possible. Having stable, up-to-date systems in place will allow the banking sector to recover from this slump and thrive within the next few years".
Are you looking for a software developer in Perth? DBS IT Australia is available to handle all of your software needs, both large and small. Get in touch today.