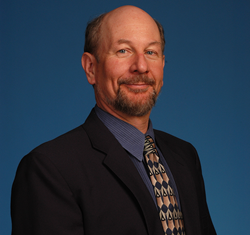 New York, NY (PRWEB) April 21, 2016
HIMSS announced today the speaker lineup and keynotes for its inaugural MobiHealthNews 2016, the go-to face-to-face event for healthcare decision-makers looking to navigate the patient-generated health data landscape (PGHD). The event takes place at the Grand Hyatt Union Square in San Francisco, June 13, 2016.
Sponsored by Garmin, mPulse, and Validic, MobiHealthNews 2016 will feature Kaiser Permanente CMIO and Assistant Medical Director John Mattison, MD, and CareMore President Sachin Jain as keynotes and will provide expert insight around how healthcare organizations are using patient-facing digital health technologies to improve outcomes and provide a better patient experience.
"Patient-generated health data is gaining momentum in healthcare, but there is uncertainty in the industry on how to implement and manage it," said John Whelan, Executive Vice President of HIMSS Media. "MobiHealthNews2016 brings together some of the biggest names in digital health to tackle these challenges and gives attendees actionable insights they can't get anywhere else."
At MobiHealthNews 2016, healthcare providers who have pioneered PGHD programs – including Dignity Health, Kaiser Permanente, Carolinas HealthCare System, Duke University Health System and CareMore – will discuss case studies, best practices, challenges and key insights into how to successfully leverage patient generated health data. Topics to be addressed at MobiHealthNews 2016 include: aging in place; chronic condition management; health coaching; remote patient monitoring; using technology to enhance the patient experience; and more.
Keynotes:

CareMore: Sachin Jain, MD, President – Remote monitoring in a senior population
Kaiser Permanente: John Mattison, MD, CMIO – How many diabetes apps do we need? Why is the research underwhelming? A practical path forward
Featured Speakers:

Boehringer Ingelheim: Larry Brooks, Director, Business Innovation, Digital Health – How PGHD insights can improve respiratory disease patient experience
Dignity Health: Rich Roth, Chief Strategic Innovation Officer – Discussion: Lessons learned and challenges bested from early PGHD initiatives
Duke University Health System: Ricky Bloomfield, MD, Director of Mobile Technology Strategy – Early impressions: PGHD, does it make a difference?
Kleiner Perkins Caufield & Byers: Lynne Chou O'Keefe, Partner – Discussion: Next steps for patient generated health data
Ochsner Health System: Richard Milani, MD, Chief Clinical Transformation Officer – Results: Using PGHD to help patients manage hypertension
Oscar Health: Holly Bui, General Manager of California – Using patient data to increase member engagement
Visit our event website for more information, to register now, or see a complete speaker lineup.
About HIMSS Media
HIMSS Media is the fastest growing B2B media group focused exclusively on healthcare and technology markets. Through its suite of market-leading brands, such as Healthcare IT News, Healthcare Finance and MobiHealthNews, HIMSS Media delivers news, analysis and must-have information to an audience of senior healthcare and technology influencers. HIMSS Media is also the leading producer of important live events, such as MobiHealthNews 2016, Privacy & Security Forum, Pop Health Forum, Revenue Cycle Solutions Summit, and Big Data & Healthcare Analytics Forum.
About HIMSS
HIMSS is a global, cause-based, not-for-profit organization focused on better health through information technology. HIMSS leads efforts to optimize health engagements and care outcomes using information technology. HIMSS is a cause-based, global enterprise producing health IT thought leadership, education, events, market research and media services around the world. Founded in 1961, HIMSS encompasses more than 61,000 individuals, of which more than two-thirds work in healthcare provider, governmental and not-for profit organizations across the globe, plus over 640 corporations and 400 not-for-profit partner organizations that share this cause. HIMSS, headquartered in Chicago, serves the global health IT community with additional offices in the U.S., Europe and Asia.