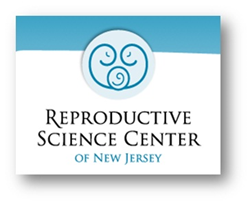 Scotch Plains, NJ (PRWEB) April 26, 2016
Reproductive Science Center of New Jersey now hosts "Fertility Talk" podcasts on RadioMD (featured on iHeartRadio and iTunes). Dr. William Ziegler, Medical Director and Specialist in Reproductive Endocrinology and Infertility at Reproductive Science Center of New Jersey, started the first egg donor program based in Monmouth and Ocean counties, offering some of the highest success rates in the state. Dr. Ziegler's most recent podcast is titled, "Biological Age vs. Chronological Age". Ultimately, Dr. Ziegler's message is that just because someone is getting older, it doesn't mean that they can no longer conceive. William Ziegler, DO is able to determine if a patient's age will be a factor when trying to become pregnant.
Reproductive Science Center of New Jersey's experienced staff of doctors, nurses, and technicians fully understand the difficult emotional and medical challenges that confront patients struggling with infertility. Their fertility center combines a commitment to sensitive care with a state-of-the-art program, offering comprehensive care and the latest infertility treatments, ranging from in vitro fertilization and artificial insemination to drug therapies and tubal ligation reversal. They have recently began taping educational podcasts that are posted to their website.
At RSCNJ, each patient is treated individually. Choosing a fertility clinic can be stressful. While other programs may push patients to proceed with more invasive procedures, they use less aggressive treatment if the clinical situation deems it so. Many patients conceive before getting to IVF. They do not turn patients away who may not have a good chance of conception. They are very proud of their IVF success rates which are comparable and above the national average. For patients needing more intervention, they provide cutting edge technology, including preimplantation genetic testing.
Dr. Ziegler is a board certified expert in male and female infertility and is widely recognized for his expertise and success in assisting reproduction. Once the cause of infertility has been determined, a treatment plan can be customized for each patient to fit their unique situation. Some of the services they offer include: Comprehensive Infertility Evaluation and Treatment, Preimplantation Genetic Testing (PGT), In Vitro Fertilization (IVF), Semen Analysis, Artificial Insemination, Superovulation with Ultrasound Monitoring, Intracytoplasmic Sperm Injection (ICSI), Cryopreservation of Eggs/Embryos, Medical and Surgical Treatment for Tubal Pregnancies, Robotic Surgery, Advanced Ultrasonography,, Drug Therapies, and Tubal Ligation Reversal.
Reproductive Science Center of New Jersey is conveniently located in Eatontown, Toms River, and Lawrenceville, NJ. For more information and locations, visit RSCNJ's online profile here: http://njtopdocs.com/nj-doctors/rscnj/.
Link to Podcast: http://fertilitynj.com/news/podcasts/
About Us
NJ Top Docs is a comprehensive information resource of Top Doctors, Dentists and Hospitals. We are profiling over 900 Healthcare Providers and have made it convenient for you to find them.
NJ Top Docs allows patients to "meet" these providers online before making their appointment.
For more information, visit http://www.NJTopDocs.com.
You can also follow us on Facebook – Twitter – YouTube