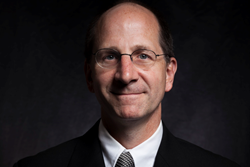 "We are developing and implementing business strategies that will sustain our healthcare design practice not only over the short term but well into the future." - Adrian Hagerty, Principal & Regional Vice President
Philadelphia, PA (PRWEB) April 29, 2016
Each year, Array Architects reviews its corporate organization chart and the Board of Directors meets to determine whom within the firm has reached the next level of client stewardship. The Corporate Titling concept is based in the firm's desire to establish a clear path for development and advancement of all staff.
As a professional service firm, Array Architects provides advisory, planning and design services to healthcare clients across the country. Array espouses to recognize that every employee is empowered to make extraordinary contributions to the firm. Each advancing title - from Associate and Senior Associate to Associate Principal and Principal - is an achievement available at all levels of the firm.
Associate Principals, Senior Associates and Associates are recognized by staff, peers and Principals as the base of leadership from which Array will sustain and grow. Array is pleased to announce 2016's promotions awarded at the following levels:
Associate Principal: Michael Glogowski and Seena Hassouna (New York office) and Ali Ellinger (Pennsylvania office)
Senior Associate: Monica D'Ambrosia, Nancy Erb and Laura Silvoy (Pennsylvania office )
Associate: Jennifer Matthews (Washington office); Yuyu Bu, Adrianne Gaudet and Charles Halsey (New York office); Ida Arici, Julie Farrell, Madeline Hill, Hannah Vought and Brittany Valentine (Pennsylvania office); and, Adrian Negron and Katelyn Nunn (Texas office).
Array is recognized as a leader in healthcare facility planning and design, offering a full complement of knowledge-based services including planning, architecture, interior design and asset advisory from our eight office locations. Our design process uses Lean as a foundation for a unique Process-Led approach that better meets the needs of today's healthcare organizations. Array's devotion to a healthcare-exclusive practice springs from our belief in the power of design to improve patient outcomes, maximize operational efficiencies, increase staff satisfaction and provide remarkable results for our clients.