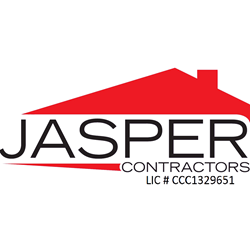 "We choose to use Owens Corning shingles because it's the best product available," says Brian Wedding. "When you combine excellent products with a great organization and a top roofing contractor, you are bound to have a great outcome."
Atlanta, GA (PRWEB) April 20, 2016
Owens Corning, a global company that develops and produces insulation, roofing, and fiberglass composites, began partnering with Support Our Troops in March of this year to bring service men and women new roofs. Together with the help of a Platinum Preferred Roofing Contractor, military families in need will have the opportunity to have a roof installed at no cost to them. When Jasper Contractors, Inc. learned more about the Roof Deployment Project, the company wanted to participate.
"Jasper Contractors has been a Platinum Preferred Contractor since 2007, and we have always taken great pride in working with Owens Corning," says Owner and CEO Brian Wedding. "This is such an awesome program that allows roofing contractors the chance to give back to the community and support the men and women who defend our country."
Jasper Contractors is well known for being one of the top high-volume roofing contractors in the United States. The company has been in business since 2004 and has six office locations with a large customer base throughout the state of Florida. In 2015 alone, the company installed over 10 million square feet of Owens Corning roofing.
Jasper Contractors will be matched with a military family in the Orlando area in the coming weeks, and then the roofing project will begin. Company crews will be supplied with Owens Corning shingles; they will fully remove the old shingles and then install the new roof.
"We choose to use Owens Corning shingles because it's the best product available," says Wedding. "When you combine excellent products with a great organization and a top roofing contractor, you are bound to have a great outcome."
About Jasper Contractors
Jasper Contractors, a high-volume roofing company headquartered in Atlanta, Georgia has offered exceptional roofing services since 2004. With offices located in Atlanta, Evansville, Fort Myers, Jacksonville, Orlando, and Tampa, Jasper has earned an excellent reputation as the go-to contractor. All company contractors are certified, licensed, bonded and insured. Jasper specializes in offering a no-cost inspection and helps customers navigate the insurance claims process when they have sustained hail or wind damage to their roof. The company provides superb customer service and employs only highly-trained, highly-skilled roof installers. Jasper Contractors, Inc. is a subsidiary of Wedding Holdings, LLC.