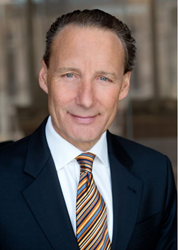 I am extremely honored to be a part of this elite group of lawyers that has the opportunity to make a positive impact on the lives of our clients
Chicago, Ill. (PRWEB) April 20, 2016
Leading Lawyers Magazine has named Patrick A. Salvi as one of the Top 10 Lawyers in Illinois in three separate categories.
Mr. Salvi was named as one of the "Top 10 Leading Lawyers in Illinois in All Areas of Law," "Top 10 Leading Consumer Lawyers in Illinois," and "Top 10 Personal Injury Plaintiff's Lawyers in Illinois" from a survey of legal peers conducted by the Law Bulletin Publishing Company.
"I am extremely honored to be a part of this elite group of lawyers that has the opportunity to make a positive impact on the lives of our clients," Patrick A. Salvi said.
Patrick A. Salvi is the managing partner of Salvi, Schostok & Pritchard. He concentrates his legal practice in several limited areas primarily involving serious personal injury, medical malpractice and wrongful death cases. Mr. Salvi established Salvi, Schostok & Pritchard in Waukegan, Illinois in 1982 and has grown the law firm to include an office in Chicago. The firm recently won more than $1 billion in verdicts in settlements on behalf of their catastrophically injured clients.
Leading Lawyers is one of the most trusted and respected resources for locating reputable, experienced lawyers. Based upon survey nominations and approval by an advisory board, only the top lawyers are nominated and eligible for membership in Leading Lawyers. The surveys, which are mailed to all lawyers in the state, ask the lawyers to recommend fellow attorneys they would trust with their family or friend's case. The lawyers with the most nominations are then subject to an ethical review and final review by the Leading Lawyers Advisory Board.
For more information, or to set up an interview with Patrick A. Salvi, please contact Marcie Mangan, Public Relations Manager, at 312-372-1227 or mmangan(at)salvilaw(dot)com.