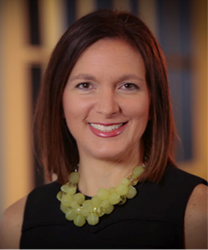 The founder role is one of the loneliest roles in a new venture.
Atlanta, GA (PRWEB) April 25, 2016
NOW Corp CEO Lara Hodgson will deliver the keynote address at this year's HBS Rock 100 Entrepreneurs Summit: Unlock the Network, an exclusive gathering for founders of early-stage, high-impact ventures to be held on April 26 and 27, 2016. The Rock 100 is a unique opportunity for HBS alumni founders to come together and learn from each other how best to overcome obstacles in starting new ventures, scaling their company, creating culture, and more. Moderated by successful late-stage HBS entrepreneurs and the HBS Faculty, the founders meet in small group discussions to focus on their most pressing challenges and network to build a supportive ecosystem in their region. Hodgson will share advice on creating a scalable, sustainable business during her keynote address titled "Growing a Business from Start-up to Scale-up – The Good, the Bad and the Ugly! Lessons from a Serial Entrepreneur", including citing examples from her own experiences with the successful launch of a new industry category through NOW Corp and its NOWaccount® B2B payment solution.
"In addition to launching several companies, I've had the privilege through NOW Corp to work day-to-day with so many impressive entrepreneurs and small business owners to help them successfully scale their businesses and significantly impact our economy," said Hodgson. "I'm honored and delighted to share with my fellow HBS alumni insights for overcoming obstacles to reach that next level and create lasting success."
In addition to Hodgson and a select group of HBS professors and staff, this year's Summit presenters also will include Marla Malcolm Beck, Co-Founder and CEO, Bluemercury; Janet J. Kraus, Entrepreneur in Residence and Founder and CEO, Peach; and James Reinhart, Co-Founder and CEO, ThredUp.
"The founder role is one of the loneliest roles in a new venture. Founders only have other founders to go to to get insight and advice on how to deal with boards, creating a management team, or even managing the unique work/life challenges of running a fast growing startup," said Jodi Gernon, Director for the Arthur Rock Center for Entrepreneurship at HBS. "The Rock 100 gives our alumni founders the chance to have open and honest conversations about these issues and to take away new perspectives that will help them move their venture forward. Lara's experience as a successful serial entrepreneur will be a great inspiration to the founders in attendance."
Hodgson is a member of the HBS Rock 100 advisory board, along with fellow HBS alumni founders Randy Altschuler of Xometry; Katia Beauchamp of Birchbox; Marla Malcolm Beck of Bluemercury; Brian Bedol of Sportsrocket, Inc.; Scott Belsky of Benchmark; Marc Cenedella of Knozen & Ladders; Anne Dwane of GSV Acceleration; Scott Eckert of Rethink Robotics; Jose Ferreira of Knewton; Jennifer Fleiss of Rent the Runway; Eric Grosse of Chairish; Chris Homer and James Reinhart of ThredUP; Adam Kanner of ScoreBig; Greg Marsh of onefinestay; Guy Miasnik of AtHoc/Blackberry; and Matthew Prince of CloudFlare.
HBS Chairs for the Rock 100 Summit include Thomas R. Eisenmann, Howard H. Stevenson Professor of Business Administration; Jodi M. Gernon, Director, Rock Center for Entrepreneurship; Shikhar Ghosh, Senior Lecturer of Business Administration; William R. Kerr, MBA Class of 1975 Professor of Entrepreneurial Management; and William A. Sahlman, Dimitri V. D'Arbeloff - MBA Class of 1955 Professor of Business Administration.
About NOW Corp
NOW Corp is a certified women-owned business founded in December 2010 to enable small businesses to grow, create jobs, and stimulate the U.S. economy. Recognizing an inefficiency in the $32 trillion trade credit sector, the founders leveraged their engineering and entrepreneurial backgrounds to create NOWaccount®, an innovative new payment solution that allows small businesses to get paid their actual revenue immediately, in a way that is not a loan, not factoring, is similar to but costs less than accepting a credit card for payment, and is invisible to their customers. Since launching NOWaccount, NOW Corp has empowered small businesses across the nation to GROW FEARLESSLY!™, often resulting in triple-digit revenue growth within the first year of enrollment. For more information, visit http://www.nowcorp.com.