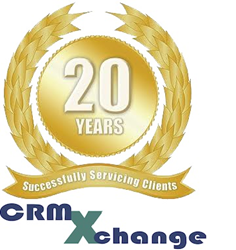 Sarasota, Florida (PRWEB) April 25, 2016
As companies recognize that providing a consistent customer experience is a crucial factor in remaining competitive, their focus often turns to optimizing contact center efficiency and responsiveness. To deliver the highest level of added value, CX leaders need to determine which technology solutions offer the most rapid ROI, learn to adopt best practices in a variety of key areas, and implement the right strategies for successful operations.
CRMXchange, now celebrating its 20th year as the leader in online educational events for customer care/ contact center professionals, announces a series in-depth May webcasts designed to help bring managers and executives up to speed on the latest advances. Registration for all programs is free.
.
Webcasts
May 3, 1:00-2:00pm ET: Tech Showcase - Eliminate Customer Frustration across All Channels– Virtual Hold
Spend 30 minutes and learn how to create a positive brand experience. View a customer journey solution that's easy to use, provides dashboards to show the results that have been achieved, and guides customers to the most effective channels to successfully complete their journey.
May 11: 1:00-2:00pm ET: Contact Center of the Future – Are You Ready?- EdgeVerve
Customer care pundits have long speculated on the best way to enable businesses to deliver excellent service in a world of digitally savvy customers driving increasing contact volumes across a wide range of channels. Join us to explore how to transform the contact center, and learn best practices on how to improve multichannel collaboration to achieve optimal business results.
May 12: 2:00-3:00pm ET: Score Big in Knowledge Management with Gamification– Verint
Keeping employees engaged with their work can be an ongoing challenge for many organizations. While coaching, mentoring, and training can enhance employee engagement, savvy organizations are incorporating elements of game theory — gamification — into the workplace to help stimulate and motivate their staff. By creating games with engaging themes and narratives, organizations can change employee behavior, help motivate employees to consume product/service content, encourage collaboration, and drive engagement.
May 17: 2:00-3:00pm ET: Staffing and Budgeting in an Age of Continuous Planning– Interactive Intelligence
Join in a spirited discussion on how to handle staff planning and budgeting when forecasts are changing, touch on interesting math that supports the analysis of operations, and present a nimble planning process that incorporates change and promotes great resource decisions.
May 19: 2:00-3:00pm ET: A New Twist on Self-Service Metrics: How to Get More CSAT and Cost Control from Classic KPIs- Nuance
Nearly every call center executive depends on the "classic three" KPI's: Misroutes, call containment, and first call resolution (FCR). But are these metrics used effectively as they could be? Is there too much emphasis on one, and not enough on the others? And how is it impacting customer satisfaction and cost containment? Join this webcast and find out.
May 25: 2:00-3:00pm ET: Interactive Text Response Showcase - Bots for your Customer Service – Aspect
With the release of Facebook's bot platform for Messenger, businesses are struggling to understand exactly what these "text bots" can do and where they fit in a broader customer engagement strategy. This session introduces the concept of Interactive Text Response (ITR) as a natural evolution of IVR, and will offer various use cases of this new technology for customer service, and how it fits into the contact center environment.
About CRMXchange
CRMXchange is the premiere destination for information on customer relationship management solutions, including customer interaction best practices, CRM programs, training, and other valuable industry resources. To view the full schedule of upcoming webcasts for the year and to register for individual sessions, visit http://www.crmxchange.com/call_center_webcasts.asp