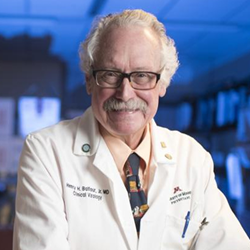 Yorba Linda, CA (PRWEB) April 25, 2016
Despite the fact that infectious mononucleosis has been known as a unique disease for more than 100 years, and that Epstein-Barr virus—which causes it—was discovered more than 50 years ago, no licensed vaccine or clear-cut effective treatment for infections due to this virus yet exists. Have you ever wondered why this is?
DiaSorin is sponsoring a new, free educational webinar, "Epstein-Barr Virus Infections: Pay Me Now or Pay Me Later," which will provide ample answers. The webinar will discuss the clinical findings and laboratory tests for diagnosing and staging primary Epstein-Barr virus (EBV) infection; mechanisms EBV uses to cause cancer and autoimmune diseases, especially multiple sclerosis; and research approaches toward preventing EBV infection. We all acquire EBV at some time during our lives, and the question we will be answering is whether it is better to get it sooner or later. Continuing education credits will be offered through the PACE system.
Attendees will learn how to evaluate clinical findings and lab tests used to diagnose EBV infection, discuss probable mechanisms of EBV-spurred cancers and autoimmune disease, and evaluate approaches to prevention of EBV infections.
The speaker is Henry Balfour, Jr, MD, professor of pediatrics in the Division of Infectious Diseases, and professor of laboratory medicine and pathology, where he serves as medical director of the University of Minnesota Clinical Virology Laboratory. Dr. Balfour is an internationally recognized expert in the diagnosis and treatment of viral infections, especially those due to herpes virus infections and HIV. He received an MD degree from Columbia University, completed an internship and residency at the University of Minnesota and Columbia-Presbyterian Medical Center, served as a pediatrician in the Air Force, and completed a post-doctoral fellowship in Infectious Disease at the University of Minnesota.
The free webinar, hosted by LabRoots, will be presented on May 17, 2016, at 10 am PT/12 pm CT/1 pm ET.
For full details about the event, obtaining continuing education credits, and free registration, click here.
About DiaSorin:
DiaSorin Inc. offers the broadest, fully automated Infectious Disease and Specialty Diagnostics menu including the Best-in-Class Vitamin D. These quality assays are analyzed on the versatile LIAISON® XL platform. We provide value through sales, service and support solutions to clinical laboratories by consolidating their menu in order to streamline processes and increase efficiency.
About LabRoots:
LabRoots is the leading scientific social networking website and producer of educational virtual events and webinars. Contributing to the advancement of science through content sharing capabilities, LabRoots is a powerful advocate in amplifying global networks and communities. Founded in 2008, LabRoots emphasizes digital innovation in scientific collaboration and learning, and is a primary source for current scientific news, webinars, virtual conferences, and more. LabRoots has grown into the world's largest series of virtual events within the Life Sciences and Clinical Diagnostics community.