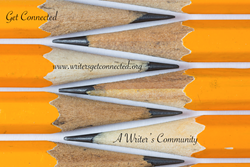 Writers improve their stories by working together and supporting each other
Fairfax, Virginia (PRWEB) April 25, 2016
Get Connected, http://www.writersgetconnected.org is a new writer's critique community.
Writers who are looking for critique partners to review their writing can register their profile and search for other writers also interested in offering feedback and support.
The site started as a simple email listing managed by author, Nancy Ann Rose as part of her personal website. She teamed up with author, Sharon Wishnow and together they created this new community.
"We have both benefited from working with critique partners," says Nancy. "Sharon and I understand writing can be a lonely obsession. Writers improve their stories by working together and supporting each other."
Get Connected is a free site and is managed by volunteers. Registration is confidential and privacy protected. Once writers are registered, they can search the members-only section and contact potential partners. Writers email each other and see if they are a good fit.
"We want this this be a welcoming community that provides writing resources and a place for people to share their work," says Sharon. "We encourage experienced writers and those starting out to join the site and to find others to share their journey."
The site has recommendations on how to critique and a set of guidelines for members to follow. Eventually the site will support author profiles. The site will evolve to meet the needs of the community.
"I envision Get Connected as the place of refuge for all writers, regardless of status, writing ability or genre to know they can come to find a critique partner," says Nancy.
About Get Connected
Get Connected,http://www.writersgetconnected.org, is a free, volunteer-run writer's critique matching service. The website connects writers looking to find critique partners who are interested in working to improve each other's writing and share their word obsession in a friendly, supportive environment.
Connect to us on twitter at @GetConctd and on Facebook at GetConnected