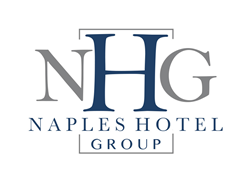 Naples, FL (PRWEB) May 05, 2016
The Naples Hotel Group, a leading hotel Development and Management Company, announced Angela Bell as the Corporate Director of Sales and Marketing. Angela is responsible for overseeing all hotel sales and marketing. It is her role to ensure development and implementation of marketing plans, continual maintenance of key accounts, ongoing analysis of market trends and property performance.
Prior to joining Naples Hotel Group, Angela was a Regional Manager in Tennessee, with hotels located in Florida, Tennessee and New York. As a 27-year veteran in the industry, she has held leadership positions with a group of Premium Branded Hotels in both Select and Full Service divisions. Her extensive experience has evolved with leadership roles held in operations, sales and marketing, and revenue management. Her leadership experience has additionally developed during several property transitions, conversions, and renovations. The results have been achieving higher profitability, increased return, and strong client relations, all while maintaining disciplines of the hotel, brand, and company's purpose.
"Angela brings a wealth of industry experience and creativity to our company," said Naples Hotel Group's VP of Acquisitions and Development, Andrew Bou-Sliman. "We're excited to have her on board to differentiate our managed properties by taking our sales force to the next level."
For more information or media inquiries, please contact Brittany Bou-Sliman at brittany(at)napleshotelgroup(dot)com or 239-206-4273.
About Naples Hotel Group
Naples Hotel Group is a hotel development and management company founded in 1999. NHG has achieved superior results and proven ability to enhance the performance of hotels through the use of their experience, responsiveness and extensive resources. NHG, based in Naples and Orlando, prides itself on building long-term relationships with quality people and organizations. To learn more visit, http://www.napleshotelgroup.com.