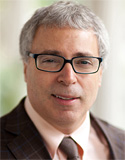 Westchester, NY (PRWEB) April 26, 2016
On Wednesday, May 4th, DOROT, an organization providing social services in Manhattan and Westchester, will host its Annual Spring Event in Westchester.
Attendees will include members of DOROT's Westchester Committee, who have helped spearhead DOROT's role in Westchester County for the past 12 years by raising awareness and critical resources in order for the organization to operate locally.
The event, which will be held at The Center for Jewish Life in Scarsdale, will feature brunch and a discussion with Dr. Nir Barzilai, the renowned geneticist and expert on healthy aging. Dr. Nir Barzilai has been featured in the New York Times, given Ted X talks, and is the director of the Institute for Aging Research at the Albert Einstein College of Medicine in the Bronx.
Proceeds from the event will support DOROT's programs that help socially isolated seniors in Westchester.
For more information about the event, or to register to attend, please contact Lindsay Smith, Development Officer at DOROT, at (917) 441-3742 or lsmith(at)dorotusa(dot)org.
DOROT is a social service organization that alleviates social isolation among the elderly through comprehensive intergenerational programs that help seniors stay healthy and engaged with their communities.