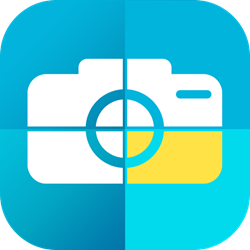 HONOLULU, HI (PRWEB) April 27, 2016
Phumble, LLC today announced the introduction of 'Jigster' -- the new puzzle and photo sharing app, a unique combination of decipher gaming and social media. Users can challenge themselves to solve Jigs from three difficulty levels or send photos to friends and watch them attempt to 'beat the clock' in their race to unscramble the puzzle.
Jigster is available in the Apple App Store and Google Play Store.
This mind-bendingly, fun app, developed by Phumble LLC, doubles as a social media platform enabling users to share and solve photo-puzzles and earn points, badges and 'power-ups'. Users can share their speed records or ask for help solving Jigs via Facebook and Twitter.
Users can bust jigs from the Jigster gallery, upload images from their device's photo album, solve Jigs sent directly from a friend or play the ones shared on the Jigster newsfeed. Users gain points and move up in the rankings earning new karate-level belts. Compete with your friends to see who can reach the highest-level belt!
"Jigster is a whole new dimension in puzzle play and social media interaction," says Ryo Imai, founder and CEO. "Our vision is to provide a social networking community where sharing pictures through interactive puzzles keeps our users both socially active and mentally stimulated." "The app includes several different highly sought-after features like challenging friends to beat your time and share your own Jigs, all in one application. These electrifying combinations enhance the overall player engagement, interaction and experience."
If a user is having trouble busting those tough Jigs or are running low on "JigLives", using a "JigBuster" will instantly solve it or by applying a "JigFrame" to help identify those pesky puzzle borders. Players can also 'duel' friends to see if they can beat each others time on a Jig just busted.
Jigster is a great game for all ages from young kids and teens to adults and even seniors. Players can't resist completing a puzzle or driving your friends and family crazy to solve the puzzle in the shortest amount of time. "Jigster is much more than just a puzzle app, it's an exciting and fun new way to keep in touch," Imai says.
"The testing to date has provided very positive feedback from our beta team with all reporting significant enjoyment from the Jigster application," states Lee J. Collins Sr. chief marketing officer (CMO). "We are confident we have a rock star that people from all ages and walks of life are going to enjoy engaging in."
Anyone who downloads the app through our launch date on April 27, 2016 will be automatically entered to win a Hawaii vacation for two as the grand prize and the latest iPad will go to the first prize winner. Each time they solve a new Jig, users will be reentered, giving them control over how many entries they actually submit. The contest drawing will be filmed and posted on our website on the anniversary of our launch. No purchase necessary.
About Phumble, LLC
Phumble, LLC is a marketing and development company headquartered in Honolulu, HI. In addition to creating "Jigster," the company is developing advanced features for enhanced user-ability, creating disruptive marketing situations to spark public/client attention and the design of innovative monetization strategies. For more information, please contact Phumble, LLC at info(at)jigsterapp(dot)com or visit us at http://www.jigsterapp.com.