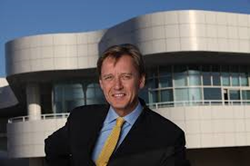 We are all very proud…(this exhibition) received wide critical acclaim in the press, but this award is the most important testament to the huge impact the exhibition has had."
New York, NY (PRWEB) May 03, 2016
Global Fine Art Awards (GFAA) is the first annual award program ever created to recognize the best curated art and design exhibitions and installations around the world.
The judging criteria are innovation and excellence in exhibition design, historical context, educational value, and public appeal.
Research, Nominating and Judging Process
Throughout the year, the Art Research Committee searches to identify the best exhibitions and installations across the globe. The basis for the research and selection of nominees is ongoing and thorough review of over 50 sources of art editorial and critique. More than 200 museums and 1,000 exhibitions are vetted during the process.
In addition to the research-based nominations, GFAA accepts open calls from museums, biennials, fairs, galleries and other art organizations. Individual patrons may nominate their favorite exhibitions as well.
Submissions for the 2016 GFAA awards must be made online here by June 15, 2016.
In August, the Nominating Committee convenes to review the list of all potential nominees, and deliberates to select a proposed slate for the judges.
In September, the Judges review the proposed slate, then make additions and deletions to create the official list of nominees. The 2016 nominees will be announced in early October. The Judges vote for the top contenders in each award category to recognize the award Finalists. A final round of judging and deliberation is done to select the winners- one in each award category.
GFAA will announce the Nominees via international press release, and on the GFAA website, on or before October 10, 2016. Finalists will be announced in November. The winners are announced live at the award ceremony in February, 2017.
The 2015 edition recognized 68 nominees from 19 countries, 42 cities and 5 continents. A total of 28 finalists, and 8 winners were selected by our Judges.
Each year a final award, Youniversal, is determined by online public voting. All nominees are eligible to win this coveted award.
The Award Categories
This year, the final slate of nominees will include approximately 5 to 10 entrants in these 11 award categories:
1. Contemporary or Post-War – solo artist
2. Contemporary or Post-War – theme or group
3. Impressionist or Modern – solo artist
4. Impressionist or Modern – theme or group
5. Renaissance, Baroque, Old Masters or Dynasties – solo artist
6. Renaissance, Baroque, Old Masters or Dynasties – theme or group
7. Ancient Art
8. Public Art
9. Design
10. Photography
11. Fringe
GFAA Judges
The 2016 GFAA Jury is comprised of these highly-esteemed art professionals:

(Judges emeritus)

Peter Trippi, Editor-in-chief of Fine Art Connoisseur magazine
Cathy Leff, former Director Wolfsonian- FIU
GFAA Research and Nominating Committees

Terence Riley, Architect, former Director at MoMA New York and Miami Art Museum
Peter Trippi, Editor-in-Chief, Fine Art Connoisseur magazine
Jeremy Mikolajczak, CEO Tucson Museum of Art, former Executive Director of MDC Museum & Galleries of Art + Design
Renee Farina, Gallery owner, formerly of Christie's Masters, Modern and Contemporary Departments, NYC
Patricia Lannes, Founder of CALTA21 (Cultures and Literacies through Art for the 21st Century), and Chair of the Global Latino Network of the AAM
Tiffany Chestler, Director of Cultural Programming at DACRA and Craig Robins art collection
Betsie Piussan, MBA from NYU; BA Stanford University, studied at l'Université de Paris and l'Ecole du Louvre, Design Certificate from NY School of Interior Design
Key dates and information

Open call: Web-based submissions will be accepted now through Jun 15, 2016, 11:59 p.m. Eastern
Upload information here to apply (https://globalfineartawards.submittable.com/submit)
To qualify for 2016 awards, the exhibition or installation must begin between August 1, 2015 and July 31, 2016. (note: traveling exhibitions may enter the competition, with acknowledgement also given to partner institutions).
All selected submissions will receive notification of their status before September 1, 2016.
GFAA will announce via international press releases the Nominees on or before October 10, 2016.
GFAA will celebrate all Nominees and announce the Winners on Saturday, February 4, 2017 at a black-tie Ceremony and Gala.
Application fee: $180
What Selected Nominees receive
All Nominees and Finalists will be featured in extensive public relations and on the GFAA website. Additionally, GFAA will create a uniquely curated video for each of the Finalists, which will be presented at the Award Ceremony, on the website and social media channels. All Nominees and Finalists are invited as our guests to the Award Ceremony on Saturday, February 4, 2017, when the Winners will be revealed live at the red carpet gala.
Congratulations to the 2015 GFAA Winners
Youniversal
Charles Rennie Mackintosh: Manifest of the New Style / Moscow Kremlin Museum / Moscow, Russia
Best Contemporary / Post-War
America Is Hard to See / Whitney Museum of American Art/ NYC, USA
Best Impressionist / Modern
Discovering the Impressionists: Paul Durand-Ruel and the New Painting / Philadelphia Museum of Art / Philadelphia, USA / Musée du Luxembourg / Paris, France / National Gallery / London, England
Impressionist / Modern - Honorable Mention
Frida Kahlo: Art * Garden * Life / New York Botanical Gardens / NYC, USA
Best Renaissance, Baroque, Old Masters, Dynasties
Sultans of Deccan India, 1500-1700: Opulence and Fantasy / The Metropolitan Museum of Art / NYC, USA
Renaissance, Baroque, Old Masters, Dynasties - Honorable Mention
Ming: 50 years that changed China / The British Museum / London, England
Best Ancient Art
Power and Pathos: Bronze Sculpture of the Hellenistic World / Palazzo Strozzi / Florence, Italy and The J. Paul Getty Museum / Los Angeles, U.S.A.
Best Public or Outdoor Installation
Jaume Plensa: Together / Venice Art Biennale 2015 (Basilica di San Giorgio) / Venice, Italy
Best Design
New Territories: Laboratories for Design, Craft and Art in Latin America / The Museum of Arts and Design / NYC, USA
Best Photography
Light, Paper, Process: Reinventing Photography / The J. Paul Getty Museum / Los Angeles, USA
Best Fringe / Alternative
The Maboneng Township Art Experience: Turning their homes into art galleries / Johannesburg and Cape Town South Africa