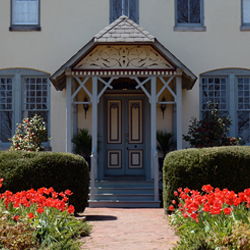 After decades of hard work, we have evolved Benchworks into a full-service strategic agency capable of handling AOR assignments.
Chestertown, Maryland (PRWEB) April 27, 2016
This year marks 25 years in business for Benchworks, a growing family of businesses dedicated to serving the life science industry through a wide range of top-quality services including marketing, creative, wholesale distribution and consulting.
Benchworks was founded in 1991 as a small family business. In 2001, the company began serving a national audience, including a number of pharmaceutical clients, and has evolved into a fully integrated marketing agency. Today, Benchworks' revenue places the company in the top 1% of marketing firms nationally. Benchworks was listed on the 2010 Inc. magazine 500/5000 index of the fastest growing private companies in America.
"I am pleased to say that after decades of hard work, we have evolved Benchworks into a full-service strategic agency capable of handling AOR assignments," said CEO Thad L. Bench Sr.
Acquisition
Benchworks is now positioning itself to fill other needs in the industry. In 2014, Benchworks acquired Safe Chain Solutions, a pharmaceutical products distributor and third-party logistics provider headquartered in Cambridge, Maryland.
A family-owned business like Benchworks, Safe Chain was founded in 2011 by Charlie and Pat Boyd. Its Healthcare Solutions division has an extensive range of FDA and DEA licenses, enabling it to distribute ethical drugs to hospital pharmacies, independent pharmacies and surgery centers. The Logistics Solutions operation handles B2C and B2B customer order fulfillment, and provides services such as logistics and IT consultation.
"Benchworks and Safe Chain provide opportunities for each other that are accretive," said Thad Sr. This strategic alliance allows Benchworks to provide its healthcare clients with a broader set of capabilities, such as supporting Rx sample programs. For Safe Chain, the acquisition has allowed it to continue its rapid growth as well as expand its service offerings.
Family Owned
During this time Benchworks has remained family owned. Thad Sr. leads the company as CEO, and his philosophies guide the company's activities. "Being family owned means Benchworks can focus on nurturing a client's brand, rather than quarterly numbers for stockholders," said Thad Sr.
Thad L. Bench II recently joined his father at Benchworks to support business development initiatives and marketing activities, further demonstrating the company's commitment to a long-term strategy for growth and operational excellence.
"The guiding principle has always been to build a monument to great work, treat employees and customers with respect, and be intelligent and appropriately opportunistic in regard to the way we evolve our business," said Thad Sr.
Looking Forward
Looking forward, Thad Sr. says his goal is "to manage our growth in a way that is sustainable and guided by a relentless focus on quality and continued professional development of our people." In addition, the company's philosophy of graciousness and respect—toward clients, colleagues and agency partners—will never change, he added.
"We are entering a period of sustained, double-digit growth as Benchworks begins to gain its rightful market share. The commercial pressure on our clients makes Benchworks a very attractive option because we are a high-quality independent agency that represents a good value," Thad Sr. said.
"In my view, we are still very early in our commercial cycle," he added. "While we are 25 years old as an organization, Benchworks feels to me like a young company full of promise, optimism and potential for exponential growth."
Private Celebration
Benchworks will commemorate its 25th anniversary with a private party in Chestertown on May 19, 2016, featuring Eastern Shore cocktails, dinner and music. The party coincides with the official unveiling of the company's new headquarters at Lauretum, built in 1881 for Chestertown lawyer Harrison Vickers as his country estate. Vickers was the son of US Senator George S. Vickers, a Chestertown lawyer who cast the deciding vote to save President Andrew Johnson from impeachment. Designed by Baltimore's most prominent architect of the period, Edmund Lind, Lauretum is Lind's only work on Maryland's upper Eastern Shore.
The move to this spacious, three-story late Victorian home reflects Benchworks recent growth. The company has picked up substantial revenue velocity, requiring additional staff and services to support its activities. The Benchworks team currently consists of 36 members, a 22% increase over the previous year.
Lauretum meets Benchworks' need for additional physical space and will serve as a showpiece for meetings, presentations and other events, making it an excellent fit, notes Thad. "Lauretum is a beautiful place that harkens back to a more civilized era. It suits our culture of graciousness and respect very well," he said.
About Benchworks
Benchworks, a comprehensive marketing services agency headquartered in Chestertown, Maryland, was founded in 1991. The company specializes in the design, production, and launch of complete marketing and branding services. Clients include a wide variety of companies in the pharmaceutical, beverage, manufacturing, and education industries in North America and Europe. For additional information, please view our video, visit http://www.benchworks.com or call 800-536-4670.
About Safe Chain Solutions
Safe Chain is a rapidly growing distributor serving customers worldwide through its two divisions: Logistics Solutions and Healthcare Solutions. Headquartered in Cambridge, Maryland, the company has a sales office in Miami, as well as Annapolis, Maryland, and a digital development office in Nagpur, India. For more information, visit http://www.safechainsolutions.com or call 855-43PL-SCS (855-437-5727).