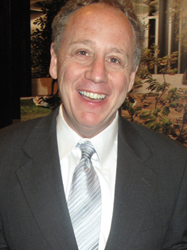 "More than ever people are concerned about their pet's health needs. Pet Wants South Orange will ease their worry," said Zuckerman. "Resident pet owners of the area will have more nutritious options for their dogs and cats."
SOUTH ORANGE, NJ (PRWEB) April 26, 2016
Pet Wants South Orange, a new addition to the South Orange Village Center, will open its doors by Memorial Day weekend. Located at 67 South Orange Avenue, Pet Wants South Orange is a franchise of the Pet Wants Franchising Systems. The store will serve the communities of South Orange, Maplewood, Millburn, Short Hills, Montclair, Upper Montclair, Glen Ridge, West Orange, Livingston and Summit. As part of being in the Pet Wants family, customers will be offered free delivery service to their homes.
Pet Wants shoppers will be greeted with an experience not seen before in the tri-state area. Designed like an urban feed store, Pet Wants will feature: healthy food choices sold by the pound out of bins; a variety of accessories and homemade dog treats and balms for dogs; pet adoption days throughout the year; store-sponsored community events for pets and families; and more.
Owners Bob Zuckerman and his husband Grant Neumann decided to open the business in South Orange to invest in the town and surrounding area's future.
"Investing in a storefront business has been something I've wanted to do for a long time. The Pet Wants product and business model really spoke to me – the food is nutritious, it's made fresh in a plant that's never had a recall and customers can either drop by the store or have the food delivered right to their door. I think customers will really love the quality and convenience Pet Wants offers," said Zuckerman, who learned about Pet Wants while scouting businesses to recruit to South Orange in his role as Executive Director of the South Orange Village Center Alliance. Zuckerman will remain full time at the helm of the Alliance as the day-to-day operations of Pet Wants will be handled by director of operations Jonathan Javins and his husband Jack Denelsbeck, who will serve as the marketing director. Javins has extensive experience in luxury retail and customer service and both men have a real passion for animals.
"When we learned about Pet Wants, a business dedicated to providing fresh, high-quality food for cats and dogs, I knew we stumbled across something special," said co-owner Neumann. "It's a perfect fit for the community we love so much."
Zuckerman and Neumann, devoted humans to their two rescue cats Willie and Ozzie, wanted to provide a new and all-natural pet food alternative for fellow pet lovers. Pet Wants carefully develops their proprietary pet food that's slow-cooked with all-natural ingredients. The company makes the dog and cat food in small batches once each month so every kibble is guaranteed to be fresh and packed with nutrition.
Pet Wants only sources the best salmon, chicken, lamb, brown rice and other ingredients available. There's no sugar added, no fillers and no animal by-products. And, since Pet Wants never uses corn, wheat, soy or dyes, the food is also a great fit for pets with allergies.
"More than ever people are concerned about their pet's health needs. Pet Wants South Orange will ease their worry," said Zuckerman. "Resident pet owners of the area will have more nutritious options for their dogs and cats."
Customers will be able to order food for their companions by visiting the store, calling 973-762-4300 or ordering online once the website is launched.
About Pet Wants
Pet Wants originally launched in Cincinnati in 2010. Founded by Michele Hobbs, the business was built to provide proprietary crafted, fresh, slow-cooked, all-natural pet food delivered to customers through a retail store and a convenient home-delivery service. Hobbs turned the business into a franchise in 2015 with the help of Franchise Funding Group, an investment and franchise-development company designed to help entrepreneurs scale their companies nationally as franchise systems. For more information, email jjavins(at)PetWants(dot)com. Follow us on Instagram and Facebook and post pictures of the best looking dogs and cats you know!