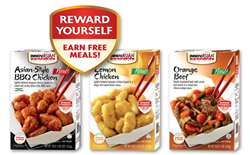 In the age of digital overload, it is invaluable to be able to speak directly to your consumers. Debbie Curdy, Director of Marketing - InnovAsian Cuisine
Las Vegas, NV (PRWEB) April 27, 2016
In August, 2014, Seattle based CPG manufacturer, InnovAsian Cuisine partnered with Repeat Returns as a way to identify, communicate with, and reward loyal consumers.
Kamron Karington, Repeat Returns' CEO says, "with the launch of the loyalty program, InnovAsian Cuisine is acquiring an asset many manufacturers wish they had – an ever-growing database of buyers they can engage with at any time to drive sales and product development."
This past January, InnovAsian surveyed their buyer database to gauge interest in several new product offerings. Surveying actual buyers gave them the advantage over others who typically rely on anecdotal data and focus groups. As a result, InnovAsian was able to rapidly and decisively select the new products to add to the lineup, focusing products in the markets showing interest.
Production is already under way for Asian Style BBQ Chicken, Lemon Chicken, and Orange Beef which will be arriving soon in stores nationwide including WalMart, Krogers, Target, Publix, and more.
Debbie Curdy, InnovAsian's Director of Marketing says, "Not only do we have the opportunity to reward our most valuable consumers, but we also have insight into what products they are buying and we can engage with them on what new products are of most interest."
Curdy further adds "This survey would not have even been possible without the huge list of buyers we've built up as a result of the Repeat Returns loyalty program. It has really helped bring consumers into the brand and create a point-of-difference in a crowded frozen food space."
Karington concludes "Ask any CPG if they would rather have a massive list of buyers – or not, and the answer is obvious. InnovAsian Cuisine is a great example of how CPG companies can benefit by opening a communication channel directly to consumers."
About Repeat Returns
Repeat Returns provides data-driven, automated marketing to CPG, retail, service, restaurant and pizzeria owners worldwide. For more information on Repeat Returns call 702-966-3001 or visit: http://www.repeatreturns.com.