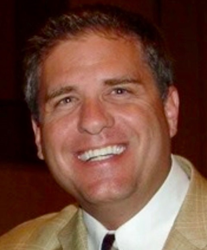 " This book will change your life in so many ways, you will find the mentor in you" William Todd
Los Angeles, Ca (PRWEB) April 27, 2016
William Todd, one of America's top mentors, announced today that his 90-day mentoring program is seeing amazing results. As a result, people in the program between the ages of 13 and 83 are finding their way to success in their chosen fields. He also announced that his new book The Mentor in Me (http://www.thementorinme.com) is due out nationally in July 2016.
William Todd is a longtime, successful entrepreneur, and one of the few people personally mentored along his journey by Bob Proctor, a leading authority in wealth and abundance who believes that the Law of Attraction is incomplete. The Mentor in Me tells a story that so many of us can relate to -- being given incredible insight and guidance and only sometimes choosing to listen to it – and, of course, then attempting to do something in one's own way without success the majority of the time. In the chapters of Todd's new book, Proctor leaves coaching notes pointing out where Todd used the Laws of the Universe in his favor and where he broke the laws to his determent. This book takes you on Todd's mega successful journey to becoming one of America's top mentors, now mentoring others the way Bob Proctor mentored William Todd.
Todd, an independent consultant with Nikken Inc., (http://www.nikken.com) also announced his partnership with Nikken Wellness Products whereby they will give fully funded college tuitions, through the auspices of the Toshizo Watanabe Foundation, to any qualified college-aged children from diverse backgrounds of a Nikken partner/distributor to attend any accredited college or university of their choice in the United States. Nikken Chairman & CEO Kurt Fulle said, "We are thrilled to offer these annually awarded scholarships to deserving children of our dedicated independent Consultants."
In 1989 Nikken opened its offices in North America. Today the organization is celebrating its 41st anniversary since its founding, and the 27th anniversary of its arrival in the United States.
The company's products are sold through a worldwide network of independent consultants as part of the goal to make every home a Wellness Home. Nikken products range from certified organic nutrition supplements to advanced magnetic technology products, such as insoles, jewelry, and sleep systems, which include pillows, sleep masks, sleeping bags and mattress toppers.
In addition, they offer products for cleaner air and water as well as safe, full spectrum light. Nikken provides products for virtually every aspect of healthy daily living.
ABOUT NIKKEN
Nikken was created to fill a need. In 1975, Isamu Masuda conceived an invention that would relax and energize millions of people who suffered from one of mankind's most common complaints: sore feet, and the fatigue that this extends to the entire body. He drew his inspiration from the pebbled surface at the bottom of a Japanese public bath, added magnetism and the Magstep, the first Nikken product, was born.
Magsteps are an example of a pioneering idea — wellness solutions based on the natural world. But the company and its founder were motivated by more than products. A vision of caring, of helping others, was central to the corporate vision.
With field leaders such as William Todd, et al, the company's future looks bright and their goal of making "Every Home a Wellness Home" looks to become a reality.
William Todd and Kurt Fulle are available for interviews.
CONTACT:
ROGER NEAL
NEAL PUBLIC RELATIONS
323-366-2796 OR 714-883-0231
prstarus2000(at)yahoo(dot)com
NEW YORK:
LES SCHECTER
917-854-3286
L_schecter(at)aol(dot)com