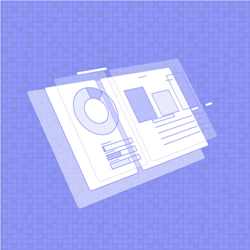 Annapolis, MD (PRWEB) April 29, 2016
Pulse8 understands that the volume of data required for today's government programs, along with their complex and ever-changing regulations, can be overwhelming. Reconcili8 eases those burdens with end-to-end submission and reconciliation processes that ensure regulatory compliance and improve risk score accuracy. Reconcili8 is flexible enough to accommodate a plan's custom business rules and versatile enough to support the regulations, format changes, and workflows specific to the ACA Commercial, Medicare Advantage, and Managed Medicaid markets.
Reconcili8 consumes claims and encounter data for EDGE Server and EDS/RAPS submissions that will meet all CMS data requirements. While striving for 1st-pass acceptance, Reconcili8 provides an efficient platform for managing errors, exceptions, corrections, and re-submissions. Plans can use our web-based portal to manually enter supplemental data and export approved supplemental transactions for processing to the destination entity. Firm up revenue reconciliation with improved encounter data quality, precise risk analytics, and accurate revenue forecasting. Cut administrative and audit costs with streamlined exception and reject management workflows and built-in encounter correction utilities. Finally, as a hosted solution, Reconcili8 delivers these benefits with reduced IT costs.
Key Features making Reconcili8 the most flexible and reliable submissions solution:

Consolidated encounter book of record for end-to-end visibility into member claims data and for complete and accurate tracking and status-monitoring of all encounters;
Configurable workflows for batch corrections, reviews and approvals, and re-submissions to enhance workforce efficiency; and
Seamless EDI channel connectivity via integration with our industry-leading trading platform;
Reconcili8 is Pulse8's reliable and flexible solution for timely, accurate, and complete EDS/RAPS and EDGE Server Submissions.
Pulse8 is the only Healthcare Analytics and Technology Company delivering complete visibility into the efficacy of Risk Adjustment and Quality Management programs. We enable health plans and at-risk providers to achieve the greatest financial impact in the ACA Commercial, Medicare Advantage, and Medicaid markets. By combining advanced analytic methodologies with extensive health plan experience, Pulse8 has developed a suite of uniquely pragmatic solutions that are revolutionizing risk adjustment and quality. Pulse8's flexible business intelligence tools offer real-time visibility into member and provider activities so our clients can apply the most cost-effective and appropriate interventions for closing gaps in documentation, coding, and quality. For more company information, please contact Scott Filiault at (732) 570-9095, visit us at http://www.Pulse8.com, or follow us on Twitter @Pulse8News.