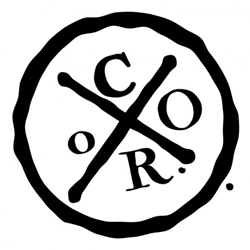 "The purpose and focus of Coro is to highlight the quality of our Mendocino grapes and the beautiful well structured wines they produce." Coro President Hoss Milone
MENDOCINO COUNTY, CA (PRWEB) May 02, 2016
Coro Mendocino (http://www.CoroMendocino.com), a collection of ultra-premium wines that showcase the rich heritage and unique characteristics of Mendocino County, will debut its 2013 vintage at their 13th Annual Release Party, Saturday, June 25th, 2016. Coro Mendocino is excited to announce that this year's event will take place on the fabulous Mendocino coast in the charming town of Mendocino at the historic MacCallum House. The Coro Mendocino winemakers will host the event, and MacCallum House Executive Chef Alan Kantor has designed an elegant multi-course dinner to showcase the 2013 vintage.
"We are ecstatic to be hosting this 13th Vintage Release Party at the MacCallum House," states Hoss Milone, Marketing Manager for Coro Mendocino and Winemaker at Brutocao Cellars. "Mendocino is the perfect location for our Release Dinner with the town's scenic location on the Pacific Ocean. The purpose of Coro is to highlight the quality of our Mendocino grapes and the beautiful well structured wines they produce. We are looking forward to sharing the Coro story with an expanding audience."
The 2013 vintage includes wines from eight Mendocino County vintners. The blend, known as "Coro" -- inspired by the Latin root for "chorus" -- is the first, perhaps only, appellation-controlled blend in the United States.
Every Coro wine is a signature blend, individually handcrafted from 100 percent Mendocino grapes, in strict accordance with the production protocols set forth by Consortium Mendocino. Zinfandel, the county's heritage varietal, must make up no more than 70 percent and no less than 40 percent of the wine. Nine other grape varieties may be included.
All Coro Mendocino wines are aged a minimum of one year in the barrel and one in the bottle. Even then, no one can sip until the winemakers in the Consortium have blind-tasted every wine and determined that the wine is worthy of the Coro label.
The Coro label was established in 2000 by a collection of liked-minded Mendocino County winemakers. Since then, twenty-one wineries have participated in the Consortium. The reviews for previous years have been effusive, calling the wines "smooth, lush, intense," "sophisticated & fun," and "rich, long and stylish."
Of course, no two Coro wines are ever exactly alike. Oenophiles will be the first to taste the 2013 vintage at the official Coro Release Party on June 25th. Each vintner will pour selections of their white, red and sparkling wines during the welcome reception (beginning at 6 p.m.) while guests nosh on bites and nibbles created by the MacCallum House culinary team. Following the reception, guests will be seated and enjoy a, four-course gourmet meal highlighting Mendocino products prepared by Chef Kantor. Each course will be paired with multiples wines from the 2013 vintage. Every table will host a Coro winemaker or representative to answer questions guests might have about Coro and the wines being poured. The evening will conclude with a selection of beautifully handmade desserts, including a Coro infused Cherry Truffle with port. (Complete menu): http://www.coromendocino.com/index.php/pages/release_party
Wineries participating in the Release Party include: Barra of Mendocino, Brutocao Cellars, Clos du Bois, Golden Vineyards, Graziano Family of Wines, McFadden Vineyard, Parducci Wine Cellars and Testa Vineyards.
MENU FOR THE EVENING
Passed hors d'oeuvres

Local rockfish cake, crème fraiche, chives
Heirloom tomato, house made mozzarella, basil croute, Stella Cadente Extra Virgin Olive Oil
Gougere with formage blanc, mushroom
1st course

Black pepper encrusted seared rare ahi tuna
Pork belly potato hash, port wine demi-glace
Paired with 2013 Clos Du Bois and McFadden Coro
2nd course

Liberty Farms duck leg confit, crispy skin, grilled peach, arugula, Humboldt fog chevre, Coro gastrique
Paired with 2013 Barra, Brutocao and Graziano Coro
3rd course

Porcini rubbed Niman Ranch filet mignon, sautéed corn and morel mushroom, Coro glazed shallots
Paired with 2013 Golden, Parducci and Testa Coro
4th course

Coro infused cherry truffle with Port
Cost PER COUPLE to attend is $500, (per couple price includes the complete collection of eight 2013 Coro wines to take home and enjoy - a value of $350).
"Coro wines have evolved as full-bodied, fruit-forward wines that stand out as complex and different from standard varietal bottlings," said Dennis Patton, a founding Coro winemaker. "The annual release party is an opportunity to introduce Coro wines to individuals and have them fall in love with our story and wines."
To purchase tickets, visit http://www.sipmendocino.com/Store/Event-Tickets.
For room reservations at the MacCallum House call 1-800-609-0492
For more information about Coro Mendocino, please call (707) 485-8885 or visit http://www.coromendocino.com.
Like us on Facebook: facebook.com/COROMendocino
Follow us on Twitter: @COROMendocino
Media Contact: Hoss Milone | Director of Marketing Coro Mendocino | hoss(at)brutocaocellars(dot)com| 707-738-2084