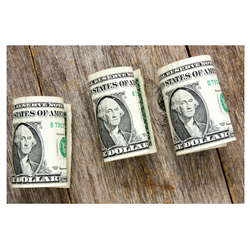 Fort Worth, Texas (PRWEB) April 28, 2016
Users of translation services are frequently confused about how translation pricing actually works. And, with so many pricing models in existence, there is no wonder.
Language Services Providers may charge by word, by line, by page, or by project. Pricing may go by day or month. And there is a myriad of variables that may also play a role - such as project management fees, rush fees, desktop publishing fees, etc.
This tip sheet focuses on the most commonly used translation pricing scenarios in the United States and three questions to ask when clarifying them.
Question #1: What is Your Basic Pricing Model? For most providers, the answer to this question will be "we charge by word." This is a very typical setup but it is also important to understand whether the charge will be per target (translated) word or per word of the original. The resulting word count a customer would pay for may differ wildly depending on the language combination used. Most providers charge per word of the original document and are readily able to provide a very accurate quote when provided with a text editable format.
The actual per word rates are likely to vary, depending on the commonality of the target language. For US customers, for instance, Spanish will be one of the most affordable target languages. Nordic languages, such as Swedish or Norwegian, on the other hand, will be among the most expensive. Premiums are usually charged for very rare languages (languages of limited dispersion) where qualified translation resources are simply hard to come by.
Question #2: What does the rate include? The traditional model has been "T-E-P" - or Translation-Editing-Proofreading; however, the translation industry has been slowly moving away from this model. Instead, the focus is shifting toward providing specific, tailored solutions. For instance, if a customer wishes to simply find out the subject matter of an email and the resulting target document will be used for information only, there is no need to pay for a polished result that has been processed by three different linguists. Offering varying levels of quality is the new trend. Overall, this model lowers cost, offers faster turnaround time, and still provides solutions that are a world above free online translation tools - even at the lowest levels of professional quality.
Question #3: Will there be any additional charges? The per word rate model is not always all-inclusive, and there are additional variables that influence the total. For example, rush fees may be charged for turnaround within 24 hours. Or, if the original document is a non-editable file (such as a scanned PDF), there may be additional fees for formatting of the resulting document. For complex projects involving several pre-production and post-production steps, it is also not unusual to charge project management fees on top of a base rate.
Always requesting a formal, itemized quote and simply clarifying all items before giving the go-ahead for translation will help eliminate most issues. A trustworthy provider will be not only happy to provide a detailed explanation but will also offer alternatives, if needed. Asking about possible discounts may also result in a more favorable quote - for instance, discounts generated from repetitive content, slower turnaround times, or summary translation may apply.