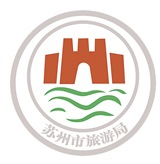 SUZHOU, CHINA (PRWEB) April 28, 2016
Suzhou Tourism adds new monthly giveaways on its Facebook, Twitter, and Instagram accounts as a continuation of its newly launched social media campaign – "A Virtual Look at Suzhou: Home to Culture, Canals, Cuisine and Craft." During the month of May, the destination's Facebook, Twitter and Instagram accounts will feature periodic online events including best picture sweepstakes, interactive polls, and more to foster greater engagement with loyal fans and followers.
The monthly giveaways and contests are part of a multifaceted social media campaign currently running in North America and Europe, designed to engage the regions' travelers on behalf of Suzhou Tourism. The overall social media strategy also includes a series of interactive events with digital tastemakers, content creation, and influencer marketing with a goal of increasing visibility and awareness for the destination among various digital and social media platforms, specifically its website, TravelToSuzhou.com, Instagram, YouTube, Facebook, and Twitter.
About Suzhou
Suzhou, the "Venice of China," is known for its elegant stone bridges, canals, flowing water, and noteworthy architecture. Located in the center of the Yangtze River Delta, approximately 60 miles west of Shanghai, Suzhou is one of the oldest cities in the Yangtze Basin dating back more than 2,500 years. The city boasts the beautifully manicured Classical Gardens of Suzhou, nine of which have been designated a UNESCO World Heritage Site. Each year, millions of tourists travel to Suzhou to experience the destination's more than 400 attractions, ranging from pagodas and temples to historical districts and world-class museums. As the largest industrial city in China, Suzhou is home to Suzhou Industrial Park (SIP), which boasts five-star hotels, the iconic Lake Jinji, and Asia's largest Ferris Wheel. Travel to Suzhou is easily accessible via three convenient area airports with non-stop flights from North America: Shanghai Hongqiao International Airport (SHA) offers bullet train service to Suzhou, which is approximately a 50-mile, 30-minute trip; Pudong International Airport (PVG) is approximately 65 miles from Suzhou, an hour and half drive; and Sunan Shuofang International Airport (WUX) is approximately 14 miles from Suzhou, a 30-minute drive.
For more information on Suzhou please visit http://www.TravelToSuzhou.com, follow us on Instagram @visitsuzhou, Twitter @suzhouvisit and like us on Facebook at Visit Suzhou.