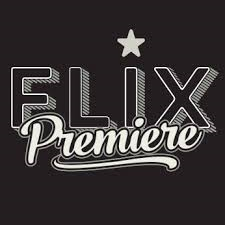 The abundance of great films that will become available through Flix Premiere will revolutionize the film industry as we know it," said Martin Warner, CEO and founder of Flix Premiere
London, UK and New York, NY (PRWEB) April 28, 2016
Flix Premiere, the world's first digital cineplex, has started its global roll-out with a soft launch in the UK. Following its mission to democratize cinema, set forth last year at the 68th Festival de Cannes, the soft launch in the UK market is the first stepping stone in Flix Premiere's global plan to give movie audiences worldwide a weekly selection of world-class movies on demand that are not available in cinemas due to an antiquated film distribution system.
Film viewers in the UK can now experience Flix Premiere's digital cineplex at flixpremiere.co.uk, a new destination to discover movies across genres, including drama, comedies, documentaries, and animation. The site offers 8-9 new movies every week that are exclusive to the site for 12 months and the ability to buy tickets for online movie premieres on Flix Premiere that create a red carpet experience at home with exclusive interviews and behind-the-scenes footage.
Flix Premiere is the brainchild of Martin Warner, a serial entrepreneur, film producer, investor and philanthropist, who is renowned for transforming entire industries by using technology to create new products and markets. His businesses have changed the face of 3D printing, recruitment, and film financing. His latest venture, Flix Premiere, breaks traditional film distribution barriers by using cloud technology and social media analytics to innovate the film curation and distribution system.
"The greatest gift our industry can give the moviegoer is access to a treasure trove of world-class movies, new films with exciting stories and characters that they have never seen. The abundance of great films that will become available next year through Flix Premiere will revolutionize the film industry as we know it today. Flix Premiere is a fresh alternative to theatrical releases and traditional VOD platforms," said Martin Warner, Founder and CEO of Flix Premiere.
The UK site started with nine films, a selection across genres and time periods, including romantic comedies, psychological dramas, documentaries and war movies: 'Match', 'Little Accidents', 'Elephant Song', 'Giant Mechanical Man', 'Alex In Venice', 'Hollywood Banker', 'Flutter', 'A Nightingale Falling', and 'Lipstikka'.
Two UK online movie premieres are scheduled on Flix Premiere for April and May:
'Sonata for Cello', directed by Anna Bofarull and starring Jan Cornet, Marina Salas, Juanjo Puigcorbé, Mapi Galán, and Harris Gordon, will premiere on April 29. The drama tells the story of a renowned cellist who struggles against a medical disorder while preparing for concerts.
The thriller 'Glass Chin', directed Noah Buschel, is about a down-on-his-luck former boxing champ who is forced to make a choice between friendship and ambition when he is framed for murder. The film, starring Corey Stoll, Katherine Waterston, Billy Crudup, and Kelly Lynch, comes to the Flix Premiere theatre on May 6.
Flix Premiere movie tickets cost £3.99. The company also offers a package for movie buffs. The movie is available for 24 hours after ticket purchase.
Flix Premiere is available on the web and on every browser across every mobile device. The site will soon be offered on IOS and Android smartphones and tablets including iPhone and Galaxy ranges.
For more information and movie trailers, go to flixpremiere.com , and read Martin Warner's statement on how audiences can have a say in which films come to online theatres on Medium here.
Flix Premiere at Festival de Cannes 2016
Flix Premiere's founder and CEO Martin Warner will be a keynote speaker at the 69th Festival de Cannes and the Marché du Film's NEXT program, the festival's new future of cinema forum. Warner will share his vision on the future of online movie cinema and provide an update on what Flix Premiere has achieved one year after setting out to democratize cinema. To attend Warner's keynote on May 18th, please register at: https://flixpremiere.com/cannes-registration
About Flix Premiere
Founded by serial entrepreneur and film producer Martin Warner, Flix Premier is the world's first digital cineplex that brings great movies to audiences worldwide. By combining curated theatrical releases with on-demand availability, Flix Premiere offers a single destination to discover brand new movies from award-winning movie directors, break-out stars and the new voices of global cinema. Every week, the Flix Premiere online platform offers viewers 8-9 new exciting movies, exclusive to the site. In addition, Flix Premiere viewers can enjoy theatrical releases of movies online, offering a red carpet experience at home with behind-the-scenes footage, cast and production interviews and much more. Flix Premiere films span a variety of genres, including drama, comedies, documentaries, and animation. The company has offices in London, New York and Los Angeles. For more information, go to flixpremiere.com.