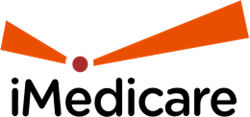 "Around 80% of Medicare patients can save money each year by finding a more affordable Medicare plan," says Nathan Shanor, CFO of iMedicare.
New York, NY (PRWEB) April 28, 2016
iMedicare, the leading Medicare plan comparison platform, announced its 2015 savings for Medicare beneficiaries who compared plans at pharmacies using the software.
iMedicare helps pharmacies easily evaluate Medicare plan options for patients based on their specific medications, costs and plan service area. With iMedicare, pharmacists and their patients fully understand the importance of evaluating Medicare plans, ensuring patients are on the most affordable plan. Medicare plan formularies and prices change on a monthly basis, making it imperative for patients to compare plans year-round.
In 2015, pharmacies using iMedicare helped 250,000 Medicare patients across the U.S. and saved them an average of $1,150 on their expected annual Part D costs (including co-pays and premiums). This resulted in a savings of $287.5 million to Medicare recipients.
"Around 80% of Medicare patients can save money each year by finding a more affordable Medicare plan. We are excited that our pharmacies went above and beyond to identify these patients and deliver such immense savings," says Nathan Shanor, CFO of iMedicare. "As the Medicare population continues to grow, we look forward to iMedicare pharmacies yielding even greater results."
About iMedicare
iMedicare services over 4,000 community pharmacies across the U.S. — helping them efficiently retain and manage Medicare patients while maximizing reimbursements from insurance companies. The core of iMedicare is to provide pharmacists with the tools and transparency to help patients understand their Medicare Part D options, while simultaneously connecting Medicare patients to the right pharmacy through The Refill Report by iMedicare, https://RefillReport.com/. For more information, visit https://iMedicare.com/
Website: https://iMedicare.com/
Twitter: @iMedicare
Video: https://vimeo.com/161589914