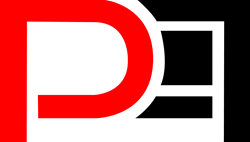 Everything went like clockwork and as planned.
Houston, TX and Redlands, CA (PRWEB) May 02, 2016
AcctTwo, a leading consulting firm and provider of cloud-based financial management solutions, announced that Production Associates has moved to the Intacct financial management and ERP platform. Production Associates (PA) is a live production and broadcast services company specializing in planning, executing and delivering events to audiences worldwide via broadcast, advanced media and in live environments. Over the last thirty years PA's production team has been involved in some of the most interesting Broadcast and Live Event projects ever accomplished. After a rigorous software evaluation, PA chose Intacct over other on-premises and cloud solutions as the best fit to meet the needs of the organization.
Previous Business Challenges Faced by Production Associates:

Production Associates has multiple entities, some outside the US. Different entities were using different systems for financials, making consolidation of financial information difficult.
The finance and accounting team did not have the level of visibility into each entity that they needed.
Inter-company transactions were difficult and required manual effort.
Vendor comparisons were difficult, and determining project profitability in different currencies was a challenge.
Reasons for Selecting Intacct:
Implementing Intacct has allowed Production Associates to move all of their financials from different systems for each entity into one system, with consolidated reporting and multi-entity consolidations.
Intacct's multi-currency capabilities will simplify and streamline the finance and accounting team's processes.
Intacct will provide the company with real-time, automated reports across all entities, giving a much fuller picture from which to make strategic business decisions.
Highlighted Comments from Production Associates' Founder & CEO:
"Being on one platform has been a huge improvement for us," said Michael Thuney, Founder and CEO at Production Associates. "Intacct will allow us to integrate our financials with our own proprietary software and gives us access to real-time information via easily customizable reports.
"As far as AcctTwo's implementation goes, I don't see anything that could have been done better or more efficiently. Everything went like clockwork and as planned."
Additional resources:
About AcctTwo:
AcctTwo is a leading consulting firm and reseller of cloud-based accounting and ERP software. Our sophisticated systems solve the issues growing middle market companies face today. AcctTwo also provides Business-Process-as-a-Service solutions, allowing clients to focus on the core competencies of their business. We provide the people, processes, technology, and office facilities to perform these functions, while allowing clients to collaborate interactively through an on-line portal.
AcctTwo is headquartered in Houston, Texas. For more information, please visit http://www.accttwo.com or call 713-744-8400.
Contacts:
Peter Wagner
Director of Marketing
AcctTwo
Cell: 512.415.6846
Email: pwagner(at)accttwo.com
Chris Wailes
VP, National Media Relations
Pierpont Communications
Direct: 713.627.2223
Email: cwailes(at)piercom.com