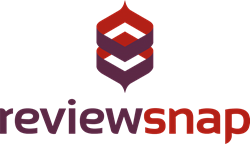 This book is a great resource for people with different levels of performance management knowledge. You can learn anything from the basics to the trends we're seeing in the evolution of performance management
DES MOINES, Iowa (PRWEB) May 03, 2016
Reviewsnap, an all-in-one online performance management software company, partnered with the popular For Dummies book series to bring performance management best practices to bookshelves and desktops.
Performance Management For Dummies was released on April 28, 2016 and a digital version is available for download. Physical books will be handed out at the SHRM National Conference in Washington D.C. this June, where Reviewsnap will be exhibiting.
Performance Management For Dummies is a resource for managers and leaders of all business fields and sizes. "We thought long and hard about how to write this book and make it useful for people who are looking for information about Performance Management. We believe we struck a great balance; this book is useful, informative and educational," says Chris Arringdale, Co-Founder and President of Reviewsnap.
The book covers the fundamentals of performance management and enables readers to come to a decision on which performance management processes are best for their organization. Performance Management For Dummies explains how to create a culture of performance management, implement and automate performance management methods into daily work and highlights the benefits of automating performance management for even inexperienced managers and HR professionals.
"This book is a great resource for people with different levels of performance management knowledge. You can learn anything from the basics to the trends we're seeing in the evolution of performance management," says Arringdale, "Performance Management is an evolving science and our new book, Performance Management For Dummies has been written to educate, inform and highlight current trends and changes."
Get more details or download a complimentary, digital copy of Performance Management For Dummies here.
About Reviewsnap: Reviewsnap is a complete, fully automated, self-service performance management system that offers user-friendly, reliable and affordable on-demand Software as a Service (SaaS) solutions to help companies align goals, enhance communication, increase engagement, and save time and money. Simply put, their mission is to help organizations and people succeed.