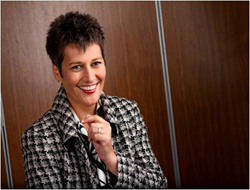 Despite the drop in activity, there were still plenty of high value transactions signed off over the month as all of the top 20 broke the USD 1,000 million barrier.
New York, NY (PRWEB) May 02, 2016
Mergers and acquisitions (M&A) targeting companies based in North America failed to sustain growth recorded in March, slipping to 1,661 deals worth a combined USD 109,262 million in April from 2,185 deals totaling USD 113,974 million, according to information collected by the leading M&A database Zephyr. Volume declined by almost a quarter to a new 12-month low and was down by a third year-on-year. In monetary terms, dealmaking weakened at a slower rate of 4 percent over the month, supported by a blockbuster deal which accounted for 28 percent of April's total M&A value.
Zephyr shows that April's largest deal by value was Abbott Laboratories acquiring St Jude Medical, a Minnesota-based neurostimulation and cardiovascular medical device manufacturer, for USD 30,700 million through its Vault Merger Sub unit. It was worth more than three times the second largest deal by value, namely the purchase of StemCentRx by AbbVie for USD 9,800 million. All the top 20 largest M&A deals by value in April were worth USD 1,000 million or more and together they accounted for 69 percent of the region's total value.
The value of M&A targeting companies operating in the machinery, equipment, furniture and recycling sector was almost 11 times higher month-on-month at USD 42,850 million from USD 3,931 million in March, despite volume weakening 15 percent (March: 136; April: 116). It was one of only nine sectors that benefited from increased investment over the four weeks, though, by percentage, the public administration and defense sector improved the most as value jumped from USD 3 million in March to USD 35 million in April. Conversely, value was stripped away from industries such as chemicals, rubber and plastics; hotels and restaurants; and textiles and wearing apparel.
Lisa Wright, Zephyr director, commented, "After a promising March, April has proven to be somewhat disappointing for North America as both volume and value declined month-on-month. Despite the drop in activity, there were still plenty of high value transactions signed off over the month as all of the top 20 broke the USD 1,000 million barrier. It is also worth noting that April 2015 was a disappointing month, but the USD 251,296 million invested in May will give many hope that results will pick up in the near future."
Meanwhile, the Zephyr database shows that the value of PE and VC deals targeting companies based in North America rose 18 percent to USD 18,376 million (March: USD 15,578 million) on the back of five deals each worth USD 1,000 million or more and which together accounted for 49 percent of the month's total PE and VC value. Conversely, volume was down 27 percent over the four weeks at 871 deals, representing the lowest recorded for the 12 months under review. PE and VC investment also slipped back year-on-year from 1,425 deals worth USD 28,663 million in April 2015, representing a decline of 39 percent by volume and 36 percent by value.
Ends
For further information, please contact:
Zephyr Editorial

Tel: +44 (0)161 838 9552
Email us
Get the full report
Access the raw data used in the report
Download a high-res photograph of Lisa Wright, director of Zephyr
Notes to Editors:
About the data
1. Activity is based on the activity of the target country
2. The date range for February 2016 is deals announced between 01/04/2016 – 28/04/2016 inclusive
3. The sector breakdown uses targets' activities as defined to be 'Major Sectors' by Zephyr
About Zephyr
Zephyr is an information solution containing M&A, IPO and venture capital deals and rumors with links to detailed financial company information. Winner of numerous recent M&A industry awards, including Best M&A Data Publisher 2015 at the Acquisition International M&A Awards, Zephyr is published by Bureau van Dijk (BvD). The deals on Zephyr are linked to the company financials and peer reports on BvD's product range. Zephyr contains information on close to 1.4 million deals.
More information on Zephyr
About Bureau van Dijk
Bureau van Dijk (BvD) is the leading provider of private company, corporate ownership and deal information. BvD's product range combines data from regulatory and other sources, including 140 information partners, with flexible software to allow users to manipulate data for a range of research needs and applications. Its Orbis database provides information on 180 million companies across the globe.
In addition, BvD addresses specific business challenges through its range of Catalysts including transfer pricing, credit, procurement, KYC, client on-boarding, M&A research and valuations, while BvD custom delivers bespoke solutions. http://www.bvdinfo.com/corporatefinance
Unsubscribe
If you wish to unsubscribe from our press releases please reply with the word unsubscribe in the subject box.