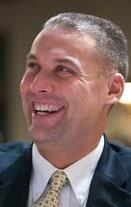 Itasca, IL (PRWEB) May 03, 2016
Easley currently serves as Vice President and Corporate Secretary of RMD/Patti Insurance Agency & Financial Services, an independent insurance agency located in Richmond, Indiana, with additional offices in Cambridge City and Liberty, Indiana.
Active in the ARM organization since 1999, Greg has served on the ARM national board since May 2012, and is a board member and Secretary for ARM of Indiana.
Greg is also currently a board member of the Indiana Big I Association, serving as its Vice President and Treasurer. He has been involved as the Chairman for the Indiana Big I Convention for the past three years and has co-founded the Indiana Big I Association's new partnership with the Boys and Girls Clubs of Indiana statewide Youth of the Year Competition.
Greg serves on the Richmond Wayne County Indiana Boys and Girls Club Board of directors, where he also serves as its Vice President. He is a member of Webb Lodge #24, a member of the Indiana Scottish Rite, a member of the Benevolent Order of Elks, and a member of the Knights of Columbus.
About ARM:
ARM is the nation's foremost independent agency network, representing over 200 independent member organizations, 22 states, and $4 billion annually in premium volume. For more information on ARM, contact Scott Spangler, ARM Partners, Two Pierce Place, 20th Floor, Itasca, IL 60143-3141. Phone: 630-285-4324. http://www.armiweb.com Strong as Many. Powerful as One.