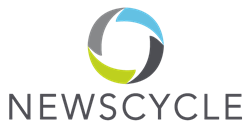 Chicago, IL and Bloomington, MN (PRWEB) May 02, 2016
STATS LLC, the world's leading sports technology company, has partnered with NEWSCYCLE Solutions, a global provider of media software platforms, to deliver its industry-leading sports agate feeds direct to newspaper media organizations.
STATS' sports agate feed for print media is provided as a wire-ready ANPA format. For years, STATS has powered wire services with the agate feed, which will now be provided direct to newspapers to improve a publication's sports content.
"Our partnership with Newscycle represents an important step in the development of our agate solutions," said Greg Kirkorsky, STATS' Executive Vice President, Global Sales and Marketing. "By delivering agate direct to clients, we can continue to provide newspapers the full suite of sports agate services and ensure the best-in-class speed and reliability of our feeds."
STATS is proud to produce the fastest and most reliable sports agate in the industry. Through the newly forged partnership with leading media technology provider Newscycle, STATS will continue to enhance its agate services while providing a seamless delivery experience for its clients.
"Newscycle customers have been relying on STATS sports agate for several years as part of their AP feed to deliver rich and engaging content to avid readers across a wide range of sports," said Peter Marsh, Newscycle's VP of Marketing. "With this partnership, our customers can now get this great STATS content directly, which will translate to greater speed and flexibility for busy sports departments, as well as an even wider selection of sports statistics for more than 600 leagues around the globe."
For more information about the STATS sports agate solutions for publishers, visit http://www.stats.com/agate.
About STATS LLC
As the world's leading sports technology company, STATS powers sports. We are trusted by millions of fans and athletes around the globe to analyze performance data from more than 100,000 games a year with unrivaled speed and accuracy. Founded in 1981, our mission is to power and transform fans' passion for sports and improve team and athlete performance through data and data-driven experiences. We enhance sports on and off the field through real-time data feeds, sports content and research, player tracking through STATS SportVU®, and customizable digital solutions to engage fans. For more information: http://www.stats.com
About NEWSCYCLE Solutions
Newscycle develops and delivers software technology that empowers the global news media industry. Our solutions enable publishers to thrive in a rapidly transforming market. We help our clients in their mission to create stronger, better informed communities, while protecting the integrity of news, advertising and customer information. Newscycle is a trusted partner serving more than 750 media enterprises, including 1,200 companies with 8,000 properties across 45 countries on six continents. The company is headquartered in Bloomington, MN with offices globally. For more information: http://www.newscyclesolutions.com.