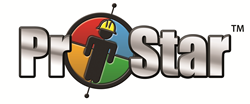 We expect that the move will improve all aspects of our solution deployment including: access, availability, disaster readiness, scalability and security.
Grand Junction, CO (PRWEB) May 04, 2016
ProStar Geocorp (ProStar) announced today it has entered into an agreement with Microsoft to deploy its industry leading Geospatial Intelligence Software™ on Microsoft Azure. As part of the agreement, ProStar has moved its entire solutions platform, including Transparent Earth® software-as-a-service (SaaS), from Rackspace® onto the Microsoft Azure cloud platform.
ProStar is best known for providing its award-winning cloud and mobile asset management systems to the pipeline and utility industries. "I am very pleased we selected Microsoft Azure after evaluating all public cloud offerings and that today we can finally announce we have officially completed the 'lift & shift' to Microsoft's cloud," said Peter Forster ProStar's Chief Technology Officer. Mr. Forster went on to say, "We expect that the move will improve all aspects of our solution deployment including: access, availability, disaster readiness, scalability and security. We believe ProStar's Solutions leveraging Microsoft Azure's capabilities is a big win for both companies. It provides the energy industry with superior cloud and mobile solutions designed to address operational efficiencies including disparate and fragmented systems that have plagued the industry for years. Prostar's deployment and commercialization could prove timely as companies will now be able to utilize modern technology to streamline operations, reduce costs and improve regulatory concerns."
As part of the arrangement, ProStar plans to create new experiences for clients using Microsoft products to support the Cloud First Mobile First initiative. This is key for Microsoft, since ProStar is supporting organizations in the energy industry, many of which still manage their own data centers through on-premise systems. ProStar agrees to provide applications to support its geospatial intelligent solutions in what is commonly known as a "hybrid cloud environment," therefore, driving the incentive and motivation for companies to upgrade technologies and utilize cloud and mobile options such as Azure. According to Suren Machiraju, a member of the Azure Engineering Team and author of Hardening Azure Applications, "ProStar was very keen on leveraging a much tighter integration with several Microsoft solutions including PowerBI, SharePoint, Office 365 and Bing Maps, which are familiar and intuitive software solutions that will now seamlessly integrate with ProStar's Solutions and can easily be leveraged throughout the industry."
In many ways, there are plenty of public cloud providers that appear to offer similar solutions; however, ProStar took note of several key factors that clearly differentiated the Microsoft Azure cloud. For instance, Azure has data centers located in both Canada and the US, which is important for ProStar and the multinational companies it serves that have concerns over data sovereignty rules. In addition, the Azure platform is now available in five continents and well over 140 countries which will serve ProStar very well as it increases its operations without any concerns or limitations to scaling, sustainment and deployment.
About the ProStar Geocorp:
ProStar Geocorp provides Geospatial Intelligence Software™ to the pipeline and utility industry. ProStar's Solutions, in addition to providing unprecedented geospatial intelligence, also integrate the fragmented and disparate systems that currently plague the industry. ProStar's Transparent Earth ® Software as a Service is deployed on the world's most advanced and secure cloud and mobile platforms and the architecture includes proven open source solutions, REST-ful and Web API enabled services that enable seamless integration to legacy systems.
About Microsoft Azure:
Microsoft Azure is a cloud computing platform that gives customers the choice and flexibility to move existing applications to the cloud or develop new ones using the language and/or platform of their choice. We support popular standards and protocols including SOAP, REST and XML. Developers can use their preferred programming frameworks including 5 that are available - .Net, Java, PHP, Python and Node.js. Client libraries for Windows client, Linux and Mac are available on the SDK side. Microsoft Azure's comprehensive set of cloud computing solutions span the platform, application, infrastructure layers providing the customer the ability to transition to the cloud on their terms, using it for private and public cloud services. For more information, visit Microsoft Azure or follow us on Twitter @Azure.