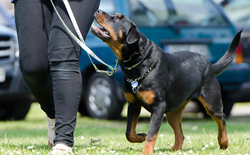 "Hiring has always been a challenge for the pet sitting industry in general, since we are not a 'traditional' job with set work hours and days off." Joette White, President of Park Cities Pet Sitter
Dallas, Texas (PRWEB) May 03, 2016
Park Cities Pet Sitter has openings for both full-time and part-time pet sitters that live in or adjacent to the 75204, 75205, 75206, 75209, 75219, 75220, 75225, 75229, 75230, 75231 and 75235 zip codes. These zip codes are for Oak Lawn/Uptown, Greenway Parks, Bluffview, Midway Hollow, North Dallas, Plano, Preston Hollow and Park Cities areas of the Metroplex. Candidates must love animals, have attention to detail, and enjoy providing outstanding customer service. Those that qualify have the opportunity to make between $12-$18/hour, while working a flexible schedule.
Finding qualified candidates that meet the job criteria has increasingly been a challenge for Park Cities Pet Sitter's President, Joette White. This is not surprising considering that the DFW area has the highest job growth of any of the top 12 large cities in the U.S., according to information released last week by the Department of Labor. In the last twelve months ending in March, the Dallas-Fort Worth area grew its total number of non-farm jobs by 3.9 percent. That is nearly double the national average of 2 percent job growth, and equates to 129,900 jobs added in the DFW Metroplex during the last year.
While such job growth points to a healthy economy in the DFW area, it also presents a challenge for businesses like White's that are seeing fewer and fewer qualified candidates apply for the open positions available at Park Cities Pet Sitter. "Hiring has always been a challenge for the pet sitting industry in general, since we are not a 'traditional' job with set work hours and days off," says White. "But I have definitely noticed a difference in the number of quality candidates applying over the last year. We have had a harder and harder time finding people that live in or near our service areas that are willing to try out the more flexible work style of being a pet sitter and dog walker. My existing staff knows what a fantastic and rewarding job it can be, but it sure has been a challenge to find more great candidates recently. I am not surprised at all that Dallas is the number one large city in the country for job growth---we are adding a lot of jobs as a city, which means there are more employment options for the few people that are out looking for a job."
White has chosen to offer hiring incentives to both her existing clients and staff to encourage the referral of new pet sitting and dog walking employees to Park Cities Pet Sitter. Currently, any client that refers a new employee to the company will receive a $200 credit to their account, while employees will receive $200 in cash as a thank you. To learn more about Park Cities Pet Sitter's open positions, visit http://www.pcpsi.com/join-our-team-dog-walkers-pet-sitters/.
About Park Cities Pet Sitter: PCPSI has served the Dallas area 7 days a week, 365 days a year since 1992. Pet sitting, daily dog walks, pet taxis, overnight sitting, pet supply shopping, litter box cleaning and dog training are all part of the services PCPSI offers. Park Cities Pet Sitter is bonded and insured, and all sitters are employees--not independent contractors. A manager is on-call 24 hours a day to handle any emergencies. Additional information about Park Cities Pet Sitter can be found on their website at http://www.pcpsi.com.