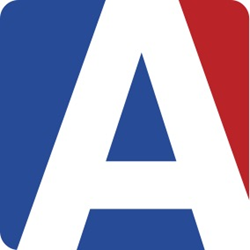 "The team at Dewsly welcomes the challenge of working with a culture of clients who expect a quality product with great, personal customer support," Anthony Noll, CEO and Founder of Dewsly
Anaheim, CA (PRWEB) May 03, 2016
Aeries Software has entered into a trailblazing new partnership agreement to provide Loop to its existing and prospective clients. Loop, the premier product by Dewsly Education, already has over a quarter million customers using the product nationwide.
Aeries Software has a rich history at the forefront of product development in the Student Information System space and with Loop, Aeries is planning to completely change the communication landscape in the K-12 community. For years, Aeries has demonstrated its commitment to interoperability by continuing to offer districts and third party systems unobstructed access to the Aeries API. However, the Aeries partnership with Loop brings a next-level degree of integration by providing instant comprehensive data sharing, push notification, and triggers that cannot be accessed with current communication companies.
At the Aeries quarterly advisory meeting, members were offered a glimpse at the level of integration to come with the new partnership. Dewsly CEO and Founder, Anthony Noll, brought his team headed by Todd Jolly, President of Sales, to display the innovative features and streamlined interface of the Loop product. Loop brings together traditional means of communication with modern, cutting-edge features for a true enterprise solution for school districts. Brent Lloyd, Aeries VP of Operations, said, "We are truly excited to bring their depth of knowledge of the K-12 communication space into our Student Information System. We believe it will be a beneficial offering to each and every one of our current clients."
"Since districts had no easy way of providing a simple communication platform, educators are forced to use technologies like Twitter, personal email and texting to communicate, which provides zero administrative oversight," Noll explains. Loop not only provides that much needed oversight, but also provides multi-lingual communication, emergency alerts, and attendance communication in a familiar environment for teachers and parents to engage. Parents, students, educators and administrators have already expressed praise for the simplicity and effectiveness of the Loop platform. This streamlined access will undoubtedly foster better and more efficient communication throughout California districts.
About Aeries
Since opening in 1995, Aeries Software has successfully implemented the Aeries® Student Information System in over 690 California public school districts and education agencies, making it the state's most popular SIS software. Our unmatched experience in the development, implementation, and support of California K-12 SIS applications enables us to provide superior and cost-effective products and services. – http://www.aeries.com
About Dewsly
Dewsly Education is a technology company focusing on improving communications in the education market with an innovative product called Loop. Loop provides a simple, safe, and secure place for staff, parents and students to connect and communicate. – http://www.dewsly.com