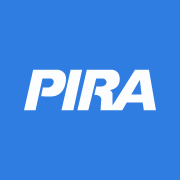 Worries of excessive Saudi, Iranian or Libyan supply growth are unwarranted.
New York, NY (PRWEB) May 03, 2016
NYC-based PIRA Energy Group believes that supply rebalancing is well under way. In the U.S., commercial stocks built. In Japan, crude stocks drew. Specifically, PIRA's analysis of the oil market fundamentals has revealed the following:
Supply Rebalancing Is Well Under Way
Supply rebalancing is well under way. Year-on-year non-OPEC output declines are accelerating, while demand growth has not disappointed. Worries of excessive Saudi, Iranian or Libyan supply growth are unwarranted. Prices will have to rise to the level where they begin to create supply. The signal will have to be there at least one year in advance for shale crude reserves to significantly contribute. The end of OPEC market management will lead to more price volatility and PIRA continues to see elevated risks of supply disruptions in the near future. Product markets are carefully balanced with strong demand growth and high refinery production/stock levels.
Too Soon
Despite growing bullish sentiment, the market deemed it too soon for $2+/MMBtu gas as per the final settlement price for the May futures contract. The related tepid May contract termination underscores concerns regarding the timing of supply rebalancing. With the June contract now in the "pole position," traders will be more focused on weather and related demand prospects this summer. Yet, HH cash will still remain susceptible to renewed weakness due to building storage congestion — at least for the next few weeks. Such a backdrop would require supply to be pushed (or kept) out of the region, thus requiring MW basis premiums. Meanwhile, the more acute price weakness in western Canada is being "exported" into the West — especially when demand is weak — as highlighted by the depths prices at Sumas reached this month.
NP15 Rises on Firmer Gas While SP15 "Ducks"
On-peak prices rebounded at NP15 and Palo Verde assisted by a rebound in Southwest gas prices and the start of a refueling outage at Palo Verde 1. Mid-Columbia and SP15 markets continued to move lower, however. PIRA expects gas prices to move higher during the second half of the year as a tighter supply/demand balance shrinks the storage overhang. Higher gas prices will exert downward pressure on implied heat rates in most markets. The CA ISO released a preliminary assessment of summer 2016 loads and resources in late March, but it did not include possible impacts of the Aliso Canyon outage. PIRA believes that mitigation measures will be largely successful in preserving LA Basin reliability except under severe weather/outage conditions.
Coal Prices Rally; PIRA Remains Bullish for 2017
Seaborne coal prices moved up notably from the end of last month, particularly deferred prices, flattening the backwardation and bringing the market up to PIRA's Reference Case. We have moved our pricing outlook for 2017 over the past month, on a stronger oil price forecast and some evidence that demand in Asia will strengthen next year.
Why Did Distributed PV Developers Abandon Nevada? A Comparison of Policy Drivers in Nevada and California
Nevada recently moved to address the contentious issue of cost-shifting from customers with distributed photovoltaic (PV) installations to those without via implementation of new and additional charges for distributed PV. Afterwards, three major distributed PV developers exited the state. Nevada's experience can offer guidance for the numerous states that are considering new charges for distributed PV or revisiting Net Energy Metering policy. Nevada's revisions immediately reduced the value proposition for distributed PV installations, but the revisions could still result in lower customer annual electricity costs relative to no solar. By comparison, California's recent decision to address cost-shifting through broader retail rate design changes may have little practical impact on distributed PV penetration for the foreseeable future and earned solar industry support.
Global Equities Ease
Global equities generally fell back on the week. In the U.S., energy continued to outperform, up 0.7% for the week. Utilities and consumer staples also posted gains. Technology and housing were the worst performers and posted moderate declines. Internationally, many of the indices lost ground. Latin America, however posted a strong gain, while Japan posted a sharp decline as the yen strengthened.
An Impressive April Comes to a Close
After making a low of $3.5125 on April 1st, the day after the surprise 93.6 million acres in the Prospective Plantings at the end of March, July corn had quite the month, closing up 38 cents, although no fireworks were set off at the close of this impressive month of trading. July soybeans had an even more impressive month, closing up $1.13 at the end of the 21 trading days, but nothing out of the ordinary there either. As compared to the 10.7% gain in corn and 12.3% in soybeans, wheat couldn't even return 2% for the month.
Ethanol Output and Stocks Plunge
For the week ending April 22, output plunged as many plants were shut down for maintenance. The output of ethanol-blended gasoline surged to the highest level since October.
U.S. Commercial Stocks Build
Overall stocks built 5.3 million barrels this past week, with a 2 million barrel build in crude oil, mostly in Cushing. Gasoline inventories had their largest build (1.6 million barrels) in the last nine weeks, while distillate stocks had their second consecutive weekly decline (-1.7 million barrels). Domestic crude supply continues to average 8.92 MMB/D in April, 30 MB/D below March and 770 MB/D below last year.
Ukraine's End-Users See Gas Price Revision
Ukraine's new government overhauled household heating prices to help restart a $17.5 billion loan from the International Monetary Fund as the U.S., another major donor, told the ex-Soviet republic it must start prosecuting corrupt officials. A cabinet meeting Wednesday in Kiev approved a new natural gas tariff to strengthen the budget, as sought by the IMF. The new gas tariff eliminates separate winter and summer prices for households, and it unifies what they pay with the cost for industrial customers.
Is the Price Surge Justified?
For the moment, PIRA doesn't see an extended contract price breach as sustainable over the course of a season. Additionally, PIRA believes that the supply and demand for forward gas is very different than for spot gas, making NBP and TTF very vulnerable to these sharp swings upward. Many natural gas producers avoid forward selling, leaving the forward curve to be filled with net buyers. This forward market imbalance can create high spike risk when strong hedging activity gets concentrated in a short amount of time, which may have easily been the case here.
S&P Eases, Key Indicators Mixed
The S&P 500 eased up this past week. It was only the second decline in 11 weeks. The key indicators were mixed with high yield debt (HYG) and the Russell 2000 improving, while volatility increased and emerging market debt eased off. The yield on the BAA-rated corporate bond has continued to decline, although the pace of decline has slowed. The U.S. dollar was mixed. The British pound strengthened, as did many of the currencies of the key commodity producers, along with the South African rand. The Polish zloty has been notably weaker. Commodities, including total, energy, and ex-energy, were again higher on the week.
Freight Rates Rally on China Optimism
Freight rates rallied in April, having been pulled up by surging steel and iron ore price in China. Bunker fuel prices have continued to climb, adding upward pressure on spot rates. We have trimmed our Cape fleet supply projections, but we have also downgraded our Cape demand forecasts, largely due to the slump in the Chinese steel market over the winter. The net effect was to leave our Cape utilization and freight rate forecasts largely unchanged. PIRA expects bunker fuel prices to increase in the coming months, boosting spot freight rates.
The Soybean Games
The length in soybeans seems to have fallen into slightly less stronger hands. The drop in open interest suggests to us that strong players have left the arena, leaving latecomers with some length. Soybeans remain a money game at this point as fundamental confirmations remain unfounded, except maybe for the Brazilian real continuing to find a bid. PIRA would not be surprised to see this week's soybean highs hold for a while, while corn may have some room to go.
U.S. Ethanol Price Surged
Lower production and stocks drove the market. Rising corn and oil prices were supportive.
Japanese Crude Stocks Drew
Crude runs rose under the influence of the Kawasaki restart, while imports fell sharply and crude stocks drew 4.8 MMBbls. Finished product stocks built slightly. Gasoline stocks were little changed despite higher demand, while gasoil stocks drew due to a low refinery yield. Kerosene stocks reverted back to building at a rate of 33 MB/D, with higher yield. Refining margins were modestly higher on the week, but they have clearly weakened.
PEMEX Cash Infusion; Production Outlook Unchanged
U.S. gas exports to Mexico continue to ramp higher, with April exports projected to near 3.6 BCF/D, ~1 BCF/D more than the prior year. For the year as a whole, exports to Mexico look equally striking, topping the year-ago period by a similar margin. Such growth has been particularly impressive given that daily flows on Net Mexico (range-bound since January) suggest the commissioning of Los Ramones Phase II – North may have been delayed. Moreover, despite the government's recent ~$4B capital infusion to PEMEX, reversing structurally declining production will remain difficult, particularly as financial strains within the company limit its ability to invest.
French Policy and Oil Reverse Bearish Run
While the fuel pricing complex has been rallying, driven primarily by recovering oil prices, French President Hollande's formal endorsement of a unilateral carbon floor in France has added a significant dose of risk for prices in the upcoming year. The French proposal is ironically also a gift for German coal-fired generators, as it will lead to higher German exports toward France. At the same time, reported nuclear availability is bullish for German forward prices. Downside risks for gas prices remain a concern for German margins, but we believe current 2017 power prices are already aligned with PIRA's bearish gas prices.
Stocks Mirror 2012 Levels
PIRA estimates that power sector coal stocks have seasonally risen by ~5 MMst as of end-April with demand losses in the power sector to natural gas and other renewables (hydro, wind) exceeding falling production levels. To add insult to injury, mild April weather resulted in flat load levels. PIRA estimates U.S. electric power sector coal stocks will reach 202 MMst as of the end of this month, close to its historic maximum level.
LPG Weekly Scorecard
U.S. propane prices narrowly outperformed the broader energy market last week with May Belvieu 5.2% higher. Butane was better bid, up 6.8% to just under 63¢/gal. Ethane was up only marginally, while natural gasoline prices improved by 3%.
U.S. February 2016 DOE Monthly Revisions: Demand and Stocks
DOE released its final monthly February 2016 (PSM) U.S. oil supply/demand data. February 2016 demand came in at 19.68 MMB/D. Growth was particularly strong for gasoline (+6.4%, 556 MB/D), kerojet (+5.8%, 83 MB/D), and "other" (+4.8%, 218 MB/D), though the overall barrel was up 1.5%, or 284 MB/D. The performance was stronger than PIRA had been assuming in its balances, and total stock levels came in lower than assumed by 4 MMBbls. Warmer temperatures depressed distillate demand performance, but also boosted gasoline demand. End-February total commercial stocks stood at 1,349.5 MMBbls, lower than what PIRA had assumed by 4 MMBbls, but revised up 3.5 MMBbls compared to the preliminary data.
NYMEX Futures Trying to Look Beyond Storage Overhang
The supply-side rebalancing currently under way has seemingly provided the necessary encouragement for sidelined investors, with broad price gains lifting the NYMEX price curve closer to PIRA's forecast. Moreover, the collapse in drilling and protracted capital constraints implies more headroom for recovery — not just in 2017, but also for 2H16.
April Weather: U.S. Cold, Europe and Japan Warm
April weather was warmer than normal by 2% in the three major OECD markets, bringing the month's oil-heat demand below normal by 17 MB/D. The three-region composite was almost 11% warmer on a 30-year-normal basis.
Market Takes "Show Me" Attitude
Thursday's EIA release marked the onset of larger and more normal injections after a final push of late season cold limited builds earlier in the month. For the next two releases, PIRA estimates point to similar week-on-week additions near 70 BCF. While that would still trail the year-ago figure, matching those 2015 levels is not an option with a storage surplus at 870 BCF and expected end-month storage near levels seen at the end of June last year.
French President Hollande Blesses the French Carbon Floor
While uncertainties exist on the timing, magnitude and form, the fact that President Hollande — the central political figure in France — blessed the introduction of a French carbon floor "unilaterally" is very notable. The impact of a carbon tax similar to the U.K. could be more significant for French winter pricing, with the summer prices less impacted. With the French market significantly interconnected, this policy move would end up lending support to the surrounding markets, primarily Germany.
The Fed Is Not Likely to Rock the Boat, but What About the BOJ?
U.S. GDP growth during the first quarter, while sluggish, was in line with the market expectation. The Fed stood pat at its policy meeting last week. Based on various signals, it is unlikely that the central bank will make a move at its next meeting in June. The Japanese currency strengthened sharply against the dollar after the Bank of Japan stood pat at its meeting this week. At this point, the monetary easing cupboard may be bare for the Japanese central bank. European GDP data for the first quarter were encouraging, while South Korean data disappointed.
Brazil Production to Remain Buoyant in Low Price Environment
Brazil has been one of the main drivers of ex-U.S. Non-OPEC crude and condensate production growth, growing 375 MB/D from 2012 to 2015 (6% CAGR). Growth is expected to continue at a much lower pace (2% CAGR) until 2020 despite low prices as projects under construction — sanctioned when crude prices were higher — come online. Longer term, Brazil represents the third largest Non-OPEC source of growth (behind U.S. and Canada), with development breakevens around $50/Bbl and a world class resource in the pre-salt formations. More robust growth (4% CAGR) is projected between 2020 and 2025, as new developments come on line.
Solving India's U.S.-Sourced Cargo Dilemma
India's chronic shortage of gas comes from two fundamental truths: End-user prices are not necessarily high enough to support additional LNG imports for many buyers without additional subsidies, and domestic production is stymied by government limitations on what producers may charge. These structural issues often make LNG imports by India difficult to predict and this past week showed just the latest example. The same week that India was broadly swapping out its long position in U.S. LNG, it was also importing U.S. LNG cargoes for the first time. The longer-term swap arrangement highlights what PIRA sees as an emerging trend around the world: end-user buyers optimizing import costs by cutting new deals with portfolio players in a position to do the optimizing for them.
The information above is part of PIRA Energy Group's weekly Energy Market Recap - which alerts readers to PIRA's current analysis of energy markets around the world as well as the key economic and political factors driving those markets. To read PIRA's Market Recap first, subscribe to PIRA Perspectives here.
Click here for additional information on PIRA's global energy commodity market research services.
CONTACT:
PIRA Energy Group
3 Park Avenue, 26th Floor
New York, NY 10016
212-686-6808
sales(at)pira(dot)com