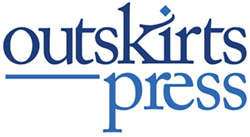 Leading self-publishing provider makes it easier for authors to reach a wider range of e-book readers with an Apple iPad/iPhone e-book edition with iTunes distribution, one of the many reasonably priced options Outskirts Press offers
Denver, CO (PRWEB) May 03, 2016
Outskirts Press, the fastest-growing full-service self-publishing and book marketing company, helps self-publishing authors reach the growing number of book lovers who embrace the technology of Apple devices. With a standard Apple iPad/iPhone digital edition, authors can enter the e-book marketplace quickly and easily, without breaking their marketing budget.
By some estimates, Apple iBooks account for up to 20 percent of e-book sales in the U.S., which means millions of readers are using their iPads and iPhones to enjoy new releases, classics, and everything in between. For self-publishing authors, reaching this huge audience can equal increased sales, making the release of an iPad/iPhone edition a win-win for everyone.
Outskirts Press authors can benefit from this technology with an affordable standard distribution of their books through iTunes with a no-hassle, standard iBookstore retail price of $9.99. And the iPad/iPhone e-book edition offers other advantages:

Greater exposure. The more outlets where a book is available for sale, the greater the chances that it will be discovered by potential readers.
Guaranteed royalty amount. With standard iBookstore pricing, authors are guaranteed a royalty of $4.00 for each and every book they sell. With the added exposure of the Apple format, that can add up!
Quick, seamless publishing. Outskirts Press takes care of everything, behind the scenes, so authors can forget all the hassles of exchanging bank account numbers and other private information.
No imprint required. No need to publish under an individual author imprint or mess with ISBNs. This option lets authors publish without those requirements.
In addition to publishing a hard copy, an Apple iPad/iPhone e-book edition is a great way for authors to offer their book to a whole new audience of potential readers. Authors publishing with Outskirts Press can get more information about this option at: http://outskirtspress.com/options/6369_ipad_iphone_e_book_edition_with_itunes_distribution.html.
About Outskirts Press, Inc.: Outskirts Press offers full-service, custom self-publishing and book marketing services for authors seeking a cost-effective, fast, and flexible way to publish and distribute their books worldwide while retaining all their rights and full creative control. Available for authors globally at http://www.outskirtspress.com and located on the outskirts of Denver, Colorado. Outskirts Press, Inc. represents the future of book publishing, today.
# # #
Outskirts Press, Inc., 10940 S. Parker Rd - 515, Parker, Colorado 80134
http://outskirtspress.com 1-888-OP-BOOKS