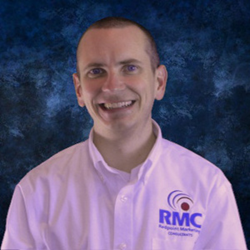 It is truly an honor to be recognized by a respected publication such as Small Business Trends. –Kevin Jordan
Richmond, VA (PRWEB) May 04, 2016
A critically acclaimed book about local business marketing published in 2015 has now achieved another honor. The widely read industry publication Small Business Trends has nominated The Small Business Owner's Guide to Local Lead Generation for its annual book awards in the category of marketing. The book, which was co-authored by Kevin Jordan and four other members of the Duct Tape Marketing Consultant Network, teaches local small business owners all the essential marketing tactics they need to master in order to successfully compete against larger businesses.
"It is truly an honor to be recognized by a respected publication such as Small Business Trends", said Jordan. "When we wrote the book, our goal was to create a valuable resource that could help local small business owners learn about all of the lead generation tactics available to them, and being nominated for this award validates our efforts."
The Small Business Book Awards produced by Small Business Trends celebrate the best business books that appeal to entrepreneurs, small business owners, CEOs, managers and their staffs. The Awards also recognize key resources supporting business book authors and the publishing industry.
"Today's business owners are hungry for information and insights to help them run a successful business. Also, they use books as a way to grow and develop their employees and management teams. The Small Business Book Awards are a way to acknowledge the books that small business owners and entrepreneurs appreciated over the past year," said Ivana Taylor, Book Editor at Small Business Trends.
This is the second time that Taylor and her staff have acknowledged Local Lead Generation. Soon after it was published last June, the book was critically reviewed by Small Business Trends, which gave it 4 out of 5 stars. The reviewer called the book "an easy to read and easy to understand book on how to market a small business", and recommended it as an "ideal starting point" for local business owners who were unsure how to go about finding new customers.
In addition to praise from book critics, Local Lead Generation has also been endorsed by a long list of small business industry experts and thought leaders, including BNI founder Dr. Ivan Misner, New York Times bestselling author Michael Port, and Copyblogger Media CEO Brian Clark. It is also #1 on the list of "20 inspirational and useful business books to read in 2016" published by LifeHacker.org, and has been featured on over a dozen podcasts related to small business marketing.
"We were floored by the positive reaction to the book," said Jordan. "We had no idea it was going to be so successful. I think it just goes to show how much of a need there is for a resource like this designed specifically for local business owners."
Although judges will determine whether or not Local Lead Generation wins a Small Business Book Award, there is also a "community choice" winner in each category that is determined by popular vote. Readers can vote for Jordan's book and see a complete list of nominees in other categories on the Book Award website.
About Kevin Jordan:
Kevin Jordan is the owner and principle consultant at Redpoint Marketing Consultants, a small business marketing agency based in central Virginia. Kevin's agency helps local business owners throughout North America implement simple, affordable, and practical marketing strategies like those described in The Small Business Owner's Guide to Local Lead Generation. In addition to writing a best-selling book in 2015, Kevin was also named one of the top 100 business bloggers of the year by the website BizHumm.com. Like over a hundred consultants around the world, Kevin has earned the title of Certified Duct Tape Marketing Consultant by completing a rigorous training program and participating in continuing education events on a regular basis.
About the Small Business Book Awards
The 2016 Small Business Book Awards are now in their 8th year. More than just an honor, the Awards are a unique social online event that enables the small business community to nominate, show their support for, and vote on their favorite business books. The Awards combine recognition for a job well done, honors and prestige -- along with providing a high-profile opportunity for authors to engage with fans, network through social media, and increase publicity. The Small Business Book Awards are produced by Small Business Trends, an award-winning online publication, which along with its sister sites, serves over 6,000,000 small business owners, stakeholders and entrepreneurs annually. Small Business Trends for the past six years has published weekend reviews of small business books, amassing nearly 500 independent reviews.