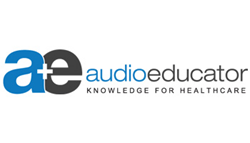 Telehealth is a rapidly growing field that has the potential to help states leverage a shrinking and mal-distributed provider workforce, increase access to services, improve population health, and lower costs - American Telehealth Association
Durham, NC (PRWEB) May 04, 2016
AudioEducator is the country's top training providers for healthcare professionals in medical coding, billing and compliance. In upcoming months, AudioEducator has lined up some informative training session for the medical coding and billing professionals on various specialties. Every conference is designed to give complete compliance know-how and practical, easy-to-apply advice.
On Thursday, May 19, AudioEducator will host a live audio conference "Telehealth: Avoid Liability And Regulatory Traps!" with Wayne J. Miller - Esq., to look at the standards for getting paid by Medicare or insurers for Telehealth.
In recent years, Telehealth has moved into the mainstream due to greater acceptance by payers and the public. Even though, Telehealth reimbursement is currently limited to particular regions and disciplines, new proposed laws and rules would greatly expand coverage. On the commercial side, many large insurers have embraced online medicine by adding access to approved telemedicine networks for their subscribers.
With improved, less costly and widely available technology, just about every provider and facility has the capability to bring health care online. At the same time, many state medical and hospital licensing agencies have adopted more lenient standards regarding Telehealth.
Though, online providers are not given a free pass, mostly, they are subject to the same regulatory and liability constraints as "bricks and mortar" providers. Consequently, Telehealth providers can find themselves in trouble over such issues as cross border care, HIPAA violations, kickbacks and inappropriate prescribing. Thus providers entering online healthcare need to be aware of the liability and regulatory risks and respond appropriately.
Join Wayne J. Miller in this 60-minute session to learn about the standards for getting paid by Medicare or insurers for Telehealth. He will discuss few pertinent questions, such as—can all E&M visits be conducted online and can the patient be at home; which specialty services are permitted to participate in Telehealth; can doctors conduct virtual visits for patients in other states, and more. This session will shed light on the learnings from real world Telehealth mistakes.
For more information, http://www.audioeducator.com/hospitals-and-health-systems/telehealth-providers-standards-liablility-05-19-2016.html
About AudioEducator
AudioEducator is the country's leading source of knowledge and training for professionals in medical coding, billing and compliance. It conducts conferences and webinars with nationally renowned experts, consultants and legal experts who provide a fresh perspective on healthcare issues and trends. AudioEducator offers important updates, regulatory knowledge and compliance information on the latest coding and billing in 24+ medical specialties. It has provided thousands of healthcare professionals the opportunity to get answers to their most complex questions directly from experts.
To know more visit: http://www.Audioeducator.com/hospitals-and-health-systems.html