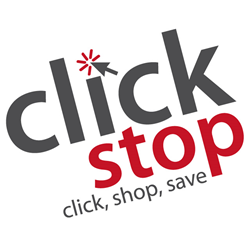 Our team's work is paying off, and we're proud to be recognized as one of the area's largest privately held companies.
Urbana, IA (PRWEB) May 05, 2016
Clickstop has been recognized as one of the Largest Privately Held Companies in the Cedar Rapids/ Iowa City business corridor. In its first year applying, Clickstop ranked 31st on the list compiled by the Corridor Business Journal (CBJ).
Clickstop experienced more than $28.3 million in revenue for 2015 to earn its place among 50 area companies. CBJ showcases the vital economic impact private organizations have on the region, as well as profiles executives from each company and notes important statistics and facts.
Clickstop CEO Tim Guenther, along with employees Alex Ledger and Jon Larson, attended a reception Wednesday, April 20 at the Cedar Rapids County Club in Cedar Rapids.
"We have the right people, great company culture and we're growing quickly," said Ashley Rambo, Co-Vice President of Culture and Communications at Clickstop. "Our team's work is paying off, and we're proud to be recognized as one of the area's largest privately held companies."
Clickstop owns and operates several online retail stores out of its two facilities in Urbana. The company serves diverse markets ranging from the cargo control and moving industries to energy efficient insulation, fasteners and plastic storage containers. Several years ago the company began manufacturing tie-down straps and other cargo control equipment for its flagship brand US Cargo Control.
Since 2005, Clickstop has grown from a handful of employees to more than 130. Over 40 jobs were added in 2015 alone, and the company is expected to match that number in the current year.
A multimillion-dollar building expansion is slated for completion this fall.
"The future is bright for everyone at Clickstop," said Rambo. "We have the right people and the right mindset to make big things happen."
###
About Clickstop, Inc.
Clickstop is the parent company of a suite of brands based in Urbana, Iowa. Its focus on great workplace culture has landed the company multiple work environment-focused awards including two first place achievements as the Coolest Place to Work. Clickstop serves diverse markets that include the cargo control industry, energy efficient insulation products, and home organizing solutions. For more information, visit Clickstop.com.